June 5, 2018
 I.  Climate Change
---
Story by qz.com website, May 23, 2018; AntarcticGlaciers.org website.
Scientists studying the West Antarctic sea ice shelves have always had difficulty in the icy waters investigating something called the Circumpolar Deep Water (CDW) around the coast of Antarctica, so they have enlisted the aide of local sea lions with transmitters attached to their heads.  The sea lions have covered about 58,000 sq.mi. of undersea territory nicely and are bringing back valuable data about melting glaciers and sea ice. The map shows how precarious the Pine Island Glacier is, being undercut by warmer water.

The melting of ice sheets floating on the surface of the ocean make little difference to sea level rise but glaciers on Antarctic land surfaces attached to the sea ice could account for close to ten feet of seal level rise if they melt.  The value of this type of research is not to be underestimated.  It is shedding light on the seasonal circulation patterns in the CDW and will give us information about when dramatic changes in sea level will occur – vital to our survival on the planet.
Story from EcoWatch, May 1, 2018; No Coal in Oakland website, May, 15, 2018.

The United Nations Framework Convention on Climate Change (UNFCCC) met in Bonn from April 30 – May 10, as a followup to COP 23 (also in Bonn) last year.

UN Secretary General Antonio Guterres called for scaling up the amount of investments in clean, green infrastructure on a global level.  He recognized the Paris Agreement will not be enough and that more ambitious targets are needed.  He soberly framed the essential nature of these conferences, since climate change poses an existential threat to the world as we know it and will exacerbate all other challenges.  
Another UNFCC session will take place in Bangkok, Thailand, Sept. 3 – 8.
COP 24 will take place Dec. 3 – 14, in Katowice, Poland.
II.  Fossil Fuels
---
Story from The Real News, Jun 1, 2018.
Prime Minister Justin Trudeau has announced the purchase of the Trans Mountain Pipeline from Kinder Morgan in a bold and somewhat desperate attempt to complete the construction from Edmonton, Alberta to Burnaby, British Columbia so that Tar Sands Oil can be readily shipped to Asian markets.

The cabinet approved the deal for $4.5 billion (Canadian), which includes the pipeline and related infrastructure.  The Houston based company, Kinder Morgan showed signs of pulling out of constructing the pipeline after problems with environmentalists and First Nations tribes arose. The Prime Minister was accused of not doing enough to handle the pipeline opposition.
Trudeau looks at this new deal as key to actually cutting Canada's emissions.  Since the Canada's economy is dependent on oil and the nation has a carbon tax, his logic is that a responsible pipeline is needed to keep things flowing.  Apparently the carbon tax is key to his economic plans and making the oil readily available makes this all possible at a reasonable cost.  
Scientists expressed concern that this plan is in opposition to the nation's commitment under the Paris Climate Agreement – to cut emissions 30% of 2005 levels by 2030.  The new pipeline will nearly triple the existing capacity of oil flow from the Tar Sands sending the wrong message to the world that Canada will continue to be a major world producer of oil and, at the same time, claim it's cutting emissions.

Story from East Bay Express, May 15, 2018.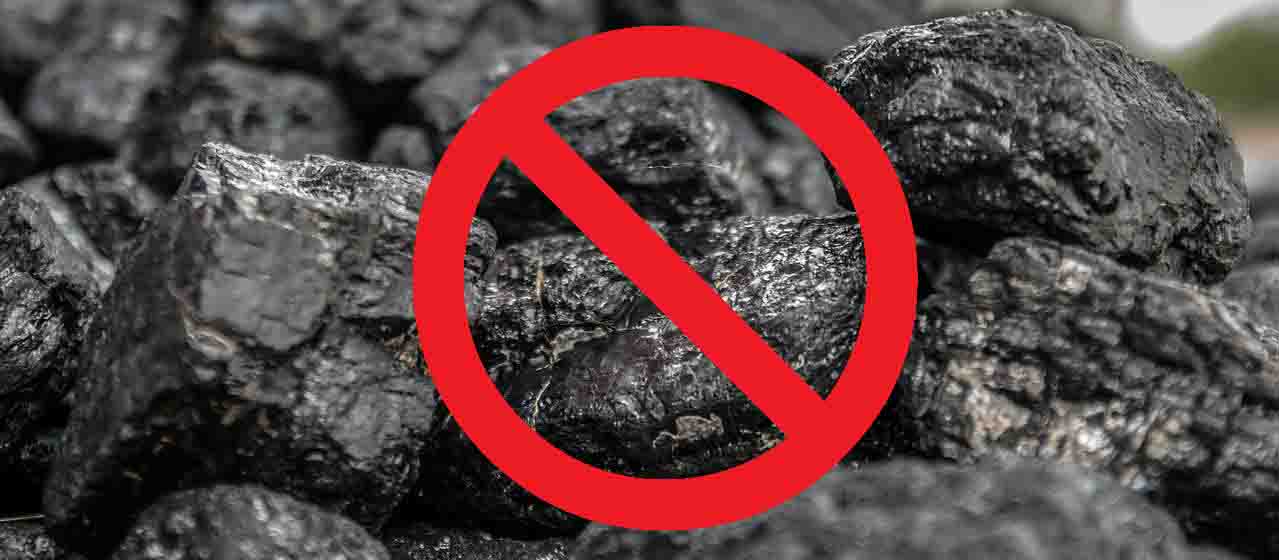 US District Court Judge Vince Chhabria ruled against the Oakland City Council on lacking "substantial evidence" that trains laden with coal moving through Oakland would endanger public health.  The city's environmental experts were severely criticized for their inadequate report with gaps and errors.   Their report did not properly address mitigation measures that the company might take like rail car covers and other measures to prevent coal dust blowing into neighborhoods.

The ordinance to ban coal in Oakland is not invalidated by this ruling and the city can now appeal that decision.  Presumably the shortcomings will be bolstered in the process.
  III.  Water and Food Reports
---
Story from CNN Money, May 29, 2018; USDA website, Feb. 23, 2018.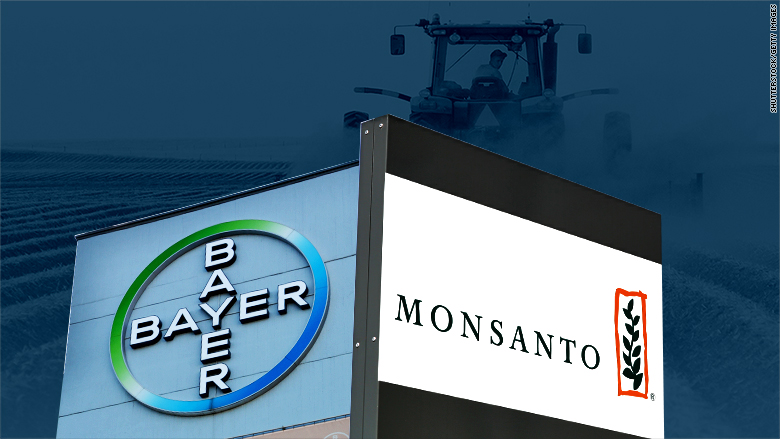 The mega-merger between these two giants took a big step forward with the approval by the U.S. Dept. of Justice.  The German chemical conglomerate Bayer is purchasing Monsanto to create one of the world's largest agricultural product manufacturers.  Both of these companies are already well-known for their pesticides — Bayer produces Neonicotinoids, known for killing bees, and Monsanto for their most prolific product, RoundUp, with Glyphosate as the active ingredient.
A main issue is the concentration of agricultural power in the hands of fewer companies along with the use of Genetically Modified Organisms (GMOs) to exercise global control over agricultural enterprises at the expense of farm innovation.  With farmers forced to patronize these corporate seed and pesticide businesses it's feared this will stifle smaller farms, and especially growing of organic fruits and vegetables.  Agribusinesses also fund university research to support their enterprises.

The DOJ, in looking at antitrust issues, required Bayer to divest of $9 billion in seed and herbicide assets to protect farmers' seed prices.  The divertiture does little to protect farmers from being controlled by these corporations.  If the merger is completed this will mark the third takeover or merging of huge companies in recent years with Dow & DuPont and ChinaChem & Sygenta mergers, both in 2017, which would trim the large agribusinesses to only four companies:
BASF
Bayer-Monsanto
ChemChina-Syngenta
DowDupont
Story from Los Angeles Times, May 21, 2018; Restore the Delta web site, May 16, 2018.
Several corporations have contributed to the author of a rider (Ken Calvert, R-Corona) to an Interior Dept. (DOI) spending bill that would exempt the California Water Fix from any sort of litigation. This is an end-run attempt to allow construction of the tunnels, and allow bottled-water corporations to have more say in Gov. Brown's Water Fix than the people of California.

Congressman Calvert serves the Metropolitan Water District of Southern California and is taking funds from these corporations to ensure water can be taken from our Sacramento – San Joaquin Delta in the North and allow it to be readily moved South, to the detriment of the Delta.  This rider will be part of the DOI's 2019 spending bill that is set to be approved soon.

It would allow the State's Dept. of Water Resources to send water southward without legal challenges.  The fear of a future conservative government would favor big growers in the south over the Delta's smaller farmers and fishermen, and increase environmental impacts to the Delta and the SF Bay.  (Leave a comment to Restore the Delta.)
Story from The Guardian, May 22, 2018.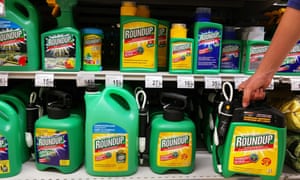 DeWayne Johnson, a Californian who worked as a groundskeeper in Benicia and is a cancer victim, will take the stand against Monsanto on June 18, in San Francisco.  He is accusing the company of suppressing evidence that the herbicide RoundUp causes cancer.  His attorney claims Monsanto "hid the risk of cancer and polluted the science."

Monsanto lawyers will use their own evidence to show that other factors caused Johnson's cancer.  The company maintains that Glyphosate is safe and that it's essential to follow the label instructions, which are quite complicated.  The California Dept. of Pesticide Regulations reports violations by those who failed to follow label instructions.
IV.  Politics
---
Story from Mercury News, May 18, 2018.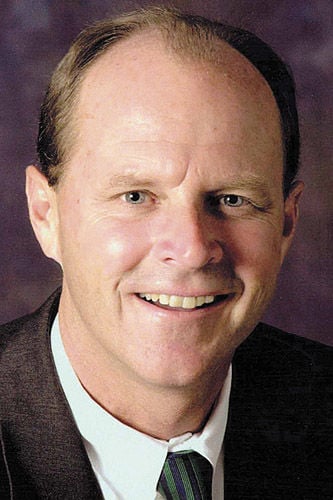 Mike Stoker, a most troubling appointee of the Trump Administration, is a Republican lawyer from Santa Barbara County who served on that county's Board of Supervisors.  He advocated for off shore oil drilling and was the spokesman for the oil company that was the source of several off shore oil spills.

He will not move to San Francisco where the West Coast EPA (Region 9) office is located but, instead, will supervise from a smaller EPA office in Los Angeles.  Sen. Diane Feinstein has written a letter of concern to Scott Pruitt regarding the new Administrator's "absentee" status as a director of a regional office.
Region 9 implements the government's environmental  regulations in California, Arizona, Nevada, Hawaii, and the U.S. Pacific Island Territories.
Story from Sierra Club California's Capitol Voice, May 13, 2018.
There are several bills advancing in the State Legislature to safeguard California's diverse coast from oil drilling and spills.  Trump and the oil industry are determined to carry out their plan and are actively trying to stop these bills:

AB 1775 by Al Muratsuchi of Torrance & Monique Limon of Santa Barbara, and SB 834 by Hannah-Beth Jackson of Santa Barbara & Ricardo Lara of Long Beach, are similar bills from each house that will prevent new infrastructure like pipelines from crossing from federal waters into state waters to bring oil to tanks and refineries.
AB 2864 by Monique Limon of Santa Barbara addresses oil spills and assessment of damages to allow the state to restore the shoreline with oil industry money.
V.  Miscellaneous Items
---
Story from NOAA Ozone Hole Watch, May 31, 2018.
A National Oceanic and Atmospheric Administration (NOAA) study has revealed "an unexpected and persistent increase" in Chlorofluorocarbons (CFCs), known for destroying ozone in the atmosphere.  CFCs became an issue in the 1980s and were banned by treaty under the Montreal Protocol in 1987.  Now the gas concentrations seem to be on the rise again.
The particular chemical is called CFC-11 and is showing up for the first time since the late 1980s.  Measurements show that there was a constant concentration from 2002 to 2012 and saw a 50% decrease in the year 2013.  In 2014 – 2016 there was an increase of 25% above the measured concentrations from 2002 – 2012.  While CFC concentrations are decreasing in the atmosphere, they are not eliminating the "hole in the Ozone Layer" at a previously predicted rate.  The latest CFCs are believed to be coming from some mysterious new source.

Story from notes by LDanos, attendee, May 14, 2018.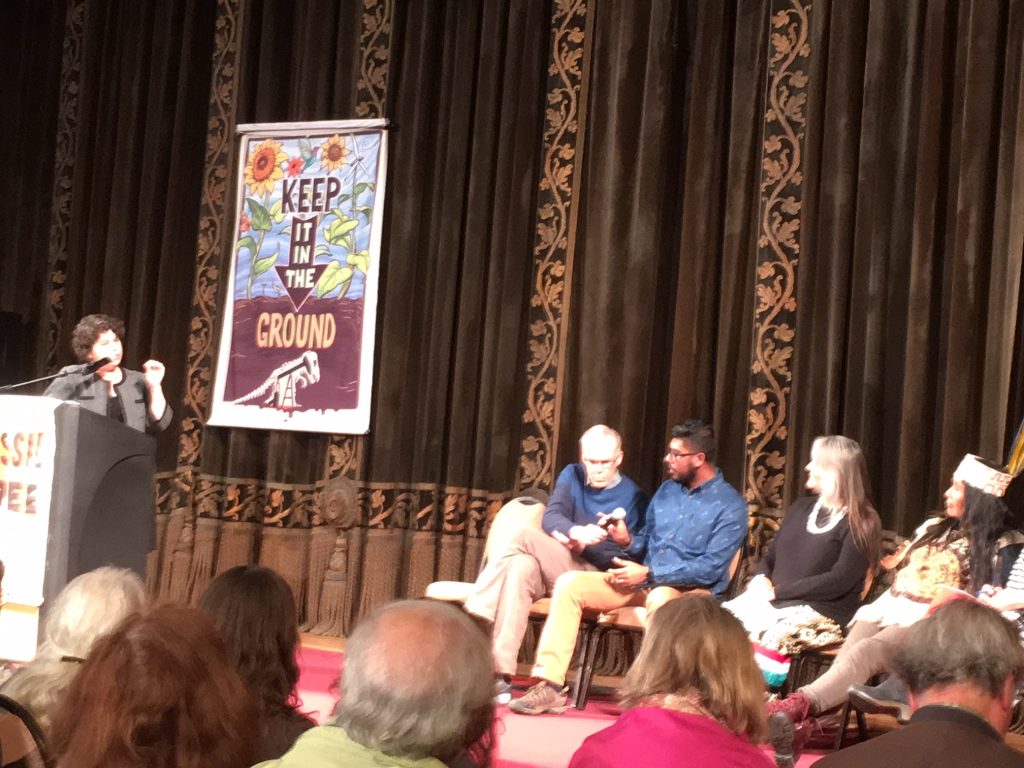 The Summit was billed as a conference of community and climate leaders, and took place in the Scottish Rite temple near Lake Merritt on Monday, May 14.  It focused on California's role as a national or global model for transitioning from fossil fuels to 100% renewable energy. The speakers embodied those already working tirelessly within some of the related issues.  Bill McKibben's opening message was very poignant and was meant to guide us toward a fossil fuel free future.  He also responded to the 3.1 M earthquake centered in Oakland that shook the meeting hall immediately before he spoke, and which had attendees giggling nervously.

The Summit ended with a discussion on a vision for the future.  The recommendation to Governor Brown, for his last months in office, was to do all he can to start California on the path from a major oil producer to the model poster-child for mitigating climate change.
The speakers:
Antonia Juhasz (moderator) –

Investigative Journalis

t specializing in oil, energy analyst, author.
Gloria Ushigua Santi – Leader of the Sapara Indigenous Nation in Ecuador's Amazon; President of the Association of Sapara Women, activist against oil extraction.
Juan Flores – Community organizer for the Center of Race, Poverty, & the Environment in Delano, CA, an environmental justice activist in disproportionately affected areas like Kern County where fracking is a water issue.

Pennie Opal Plant – Founder and leader of Idle No More SF Bay Area and co-founder of Movement Rights.

Bill McKibben – Author, professor, co-founder and former Exec. Dir. of 350.org, and founding fellow of the Sanders Institute.

Stories from Los Angeles Times, May 8, 2018 & Bloomberg.com, May 10, 2018.
Governor Jerry Brown has seen to it that the State meets its climate commitments to future generations, putting California on the path to 40% reduction in CO2 emissions from 1990 levels by 2030.  The new standards were adopted by the State's Energy Commission and don't require legislative approval.  The new standards also require updated insulation updates.

Criticism revolves around the increased costs but it puts California as a national leader in pointing the way to the future.

Story from The Hill, May 10, 2018.
The House passed the Nuclear Waste Policy Amendments Act (HR 3053) with bipartisan support, 340-72.  In 1982, Congress approved the Yucca Mountain site as a potential site along with several others.  In 1987, when costs to study multiple sites were deemed too costly, Congress designated Yucca Mountain as the only site in the U.S. to store spent radioactive waste from nuclear power reactors.  The people of Nevada and leaders like former Senator Harry Reid, were vehemently opposed and the site has been on hold ever since.

It's located 90 miles from Las Vegas, in a remote area claimed as Native American sacred land, and has over 30 geologic faults passing though the area. 
Designating Yucca Mountain would solve a problem for 121 communities across 39 states in the U.S. that use nuclear power. 
It would cause another problem of shipping nuclear waste across 329 congressional districts in 44 states by rail or truck to get their nuclear waste to it.
Bay Area Representatives Nancy Pelosi and Barbara Lee voted

against

the measure, Eric Swalwell (East Bay) voted

for

it and Jackie Speier (Peninsula)

did not vote

.
Story from SF Curbed, May 4, 2018.
Two TetraTech EC supervisors admitted to fraudulent sampling and were sentenced to prison terms and fines.  This is part of a continuing investigation into the company's data collection technique as it went about documenting the Navy Superfund site used for radioactive research and disposal dating back to World War II.  Part of the land, known as Parcel A, transitioned from the Navy to the City, where the largest redevelopment project in San Francisco's history is taking place.  Over 300 affordable homes are occupied already and the possible contamination weighs heavily on the minds of residents and officials.

Story by inside climate news, May 1, 2018.
California's Attorney General, Xavier Becerra, is leading the charge in this campaign against the Environmental Protection Agency's attempt to strip former Pres. Obama's attempt to set 21st century fuel economy standards for the U.S.  EPA chief Scott Pruitt states that those Corporate Average Fuel Economy (CAFE) standards "went too far".

Establishing progressive fuel standards was set back by the Reagan Administration.

Obama's standard would have gradually doubled the fuel economy standard for light vehicles (cars and pickup trucks) to 54.5 mpg by 2025.

Pruitt's plan would also cancel the waiver California has with the EPA for setting its own standards.
VI.  San Francisco Bay Area Events
---
Wednesday, Jun 6, 6:00 – 8:00pm, World Ocean Day with "Albatross"
Celebrate World Ocean Day with the film "Albatross"


SF Public Library, 100 Larkin St., San Francisco.



Thursday, Jun 7, 10:00am – 1:00pm, ART / ACT: Youth Opening Reception
Annual Berkeley High School student art interaction with environmentalism.

1305 Hopkins St., Berkeley.
Saturday, Jun 9, 10:00am, Fairfax Festival Parade:  March for Climate Change Action
Sierra Club Marin Group will participate in the parade.
Fairfax Theater, 9 Broadway, Fairfax.
Sunday, Jun 10, 3:00-4:00pm, 350SF Monthly Meeting
Discuss climate strategies and ongoing projects.
UUSF Church, 1187 Franklin St., San Francisco.
Wednesday, Jun 13,  Clean Enegy Lobby Day in Sacramento

Meetings with lawmakers at the capitol with district meetings starting June 11.


Signup in advance for training and more details.



Wednesday, Jun 13, 6:00pm, Emergency Community Meeting for Bayview Hunters Point
Community gathering for updates and discussion regarding the TetraTech scandal.

1101 Fairfax Ave. Bayview Hunters Point, San Francisco.

Thursday, Jun 14, 6:00-7:30pm, Community Energy in East Bay
Learn about choices for energy customers.

South Berkeley Senior Center, 2939 Ellis St., Berkeley.
Sunday, Jun 24, 11:30am – 3:00pm, Talons: A Festival Celebrating Birds of Prey

A Marin County educational festival for the whole family.  (admittance fee)

Cavallo Point, 601 Murray Circle, Fort Baker, Sausalito.
Other Sources of Events:
350Bay Area – Includes other 350.org branches in the Bay Area.
Planet Drum – San Francisco bioregion awareness center
David Brower Center – The environmental center in Berkeley
Ecology Center – Berkeley sustainability center
Sunflower Alliance – Bay Area umbrella organization for activism
Sierra Club San Francisco – Bay Area website
The End