October 3, 2017
 I.  Climate Change
---
Story from Live Science, Oct. 30, 2012; inside climate news, Sept. 18, 2017 
Have you forgotten hurricanes spin counter-clockwise in the northern hemisphere and clockwise down under.

Ocean heat is key to understanding hurricanes and global warming is changing the way layers mix at depth.
Irma's interaction with land was somewhat predictable but still doesn't fit the existing models very well.
European weather computing systems process real-time information instead of using simulated models.
Trump's budget cuts will affect the vital research in a world with changing climate and hamper our forecasting of extreme events.
Story from EcoWatch, Sept. 7, 2017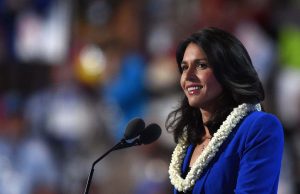 Rep. Tulsi Gabbard (D-HI) has crafted legislation called "Off Fossil Fuels for a Better Future Act" (better known as the OFF Act) is the strongest legislation to date toward guiding the U.S. 100% renewable energy by 2035.
It's sponsored by seven more Democratic legislators including Barbara Lee; emphasizes the severity of the climate crisis; and it place a moratorium on new fossil fuel projects.
Where a much slower transition from fossil fuels would've been easier 30, 20 or even10 years ago, this plan emphasizes a quicker transition away from from petroleum and coal.
While it stops pipelines it will create jobs, steer away from false market solutions like Cap & Trade and it centers on environmental and racial justice.
Story by IEEE Spectrum, Aug. 23, 2017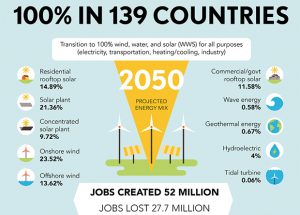 Mark Jacobson, director or Stanford Univ. Atmosphere and Energy Program, has the vision for those countries responsible for over 99% of the world's atmospheric CO2.
It's a more aggressive plan than the Paris Agreement called for and is technically feasible with more favorable results.
Phasing in would minimize the jobs lost and the study shows jobs created could double those lost.
II.  Fossil Fuels
---
Story from The Hill, Sept. 20, 2017
Five major oil companies, including Chevron Corp., ConocoPhillips Co., ExxonMobil Corp., Royal Dutch Shell and BP, to hold them responsible for their roles in covering up Climate Change.
The profit making motive over several decades, while they knew the effects would be devastating, shifts the cost of the damage to cities.
This follows the lawsuit against ExxonMobil for the company's part in concealing the results of their own studies in the 1970s.
The disinformation campaign used by oil giants is similar to the way tobacco companies escaped large lawsuits and are still in business today.
Story from Washington Post, Sept. 15, 2017
The Trump Administration is working quietly through the budget resolution process while tying tax overhaul to the opening of the Arctic National Wildlife Reserve (ANWR).

Despite the past fights and decisions congress has the authority to allow drilling in the reserve.
The area is the main caribou calving grounds; important bird migration and denning polar bear habitat.
III.  Water and Food Reports      
---
Story from Los Angeles Times, Sep. 19, 2017
The Westlands Water District's board voted 7-1 against the California Fix, including the dual delta tunnels.
This vote will make it difficult for other water districts to vote for the project.
It's possible some new financing agreements by the U.S. Bureau of Reclamation might change this district's decision and the Governor may seek spreading the cost over many other water districts to pay for the project.
Story from Politco, Sept. 13, 2017
A new study from a mathematician, turned biologist, shows a deterioration of nutrition as CO2 concentrations rise.
Iraki Lolaze started his study as a PhD student in 1998, studying the effects of light effects on the algae-zooplankton relationship.
It's been the prevailing opinion that more CO2 in the atmosphere would promote food growth in the photosynthesis process, but Lolaze shows plants pack in more carbohydrate and less nutrients like protein, iron, and zinc.
While his study is controversial it explains a slow deterioration of our food crops over time.
Story from National Geographic, Sep., 2017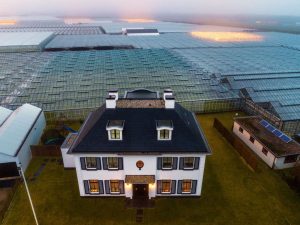 The view of the farmland from the air is nothing like you'd see in the U.S.A.
.Wageningen University, southeast of Amsterdam, is the intellectual hub and regarded as 'the world's top agricuttural technology research institution.
The national commitment to "Twice as much food using half as many resources." has paid off.
It's second only to the U.S. in food export and is 270 times smaller (3,119,885 sq.mi. to 16,040 sq.mi).
IV.   Politics and Miscellaneous Items

---
Story from Environment America, Sep 16, 2017
Sen. Kevin DeLeon's (D-Los Angeles) bill to bring us to 100% Clean Energy by 2045 and was supported by most legislators was halted as the Assembly closed the session until next year.
Assembly Member Chris Holden (D-Pasadena) siding with electric companies, citing high rates and  electrical union job loss concerns halted the voting.
It had already passed the Senate, the Assembly Natural Resources Committee and the Assembly Utilities and Energy Committee.
Other forces, including the Governor, were at work to halt the voting on this bill by tying the fate of SB100 with his labor-controversial

 Energy Grid Plan.
Story from Military Times, Sept. 12, 2017

In a 2014 review the Obama Administration created a road map to identify extreme weather vulnerabilities at military sites.
The Pentagon defends its continuation of Obama's plans even though Trump rescinded all such actions by federal agencies.
The Dept. of Defense's subsequent directive titled "Climate Change Adaptation and Resilience" continues the plan under Trump.
Spokes persons from the Pentagon explain this by using semantics about how much sense it makes to be prepared for extreme weather event.
Story from The Guardian, Aug. 24, 2017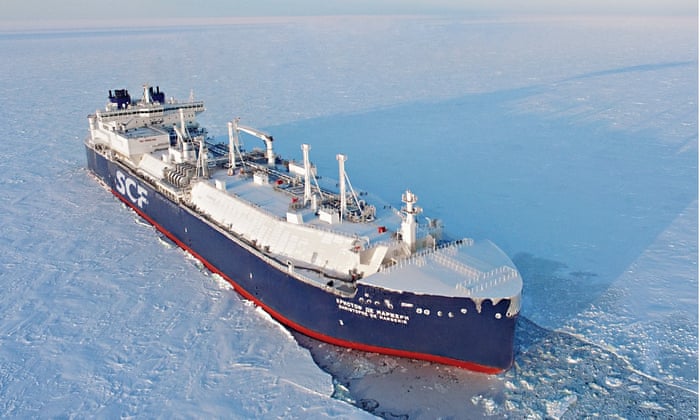 A new Russian tanker ship carried a load of liquified natural gas from Hammerfest Norway to Boryeong, South Korea in 19 days (6 days quicker than Suez Canal route).
Taking advantage of the diminished ice due to Climate Change, and the latest ice-breaking technology built into this tanker, it's the first to make such a voyage without the help of a true ice breaker escort.
Russia has the world's largest fleet of nuclear icebreakers set to take advantage of the Arctic as thinning ice opens the region to shipping routes and petroleum exploration.
Russia predicts tenfold increase in traffic on this route by 2020 raising global concern about the Arctic Environment.
V.  Events

---
Saturday, Oct 7, 6:30 — 8:30pm
David Brower Center, 2150 Allston Way, Berkeley
An evening film experience with a unique nature study and conversation with film maker Chris Jordan.  No Charge.
Mon., Oct 9, 8:30am – 9:00pm & Tues., Oct. 10, 8:30am – 5:30pm
COCAP Revolution–Building the "We" Economy 
Impact Hub, 2323 Broadway, Oakland
A serious conference with a magnificent list of speakers for anyone concerned about our future.  A modest charge for such a conference. 
Impact Hub, 2323 Broadway, Oakland

Tues., Oct 17, 1:00pm, (lunch, 12:00pm, rsvp by Oct. 15)
Medical Aspects of Climate Disruption
Unitarian Unversalist Church of SF, 1187 Franklin St., San Francisco
Dr. Jan Kirsch speaks on the global health impacts of climate change.  A sliding scale charge.
Other Sources of Events:
Includes other 350 branches in the Bay Area.
Located in San Francisco, has a basic focus on watersheds but   emphasizes community projects and promotes ecological awareness.

 The environmental center of leadership and events in Berkeley
The Long-time Berkeley nonprofit focusing on green and healthy activities, especially in East Bay.

The Bay Area umbrella organization for spearheading activism centered around the SF Bay oil refineries, oil and coal trains, and environmental justice issues centered in East Bay but not limited to the Bay Area.
Sierra Club San Francisco Calendar
The End