March 5, 2019
**Special:  Author & Book on Climate Change**
---
Story from The 

New Press

 website, Jan. 2019.
Dahr Jamail takes the pulse of the Earth by showing up and putting his finger on the hot spots from the Arctic to the Great Barrier Reef and beyond.  His book is a shocking reality and graphic description of where we are in this maelstrom of climate change, global warming and weather intensification process that's a first for human experience.  Dahr Jamail finds a way though the frustration of writing on this subject with this heart gripping description of a problem for which we have answers, but not the political will to move forward. 
I.  Climate Change
---
Story from NRDC's 

On Earth

, Mar. 1, 2019.
A 12-member panel is being created by the Trump administration to establish
whether climate change is a true national security issue.  The focus will be on questioning the National Climate Assessment published in Nov. 2018.  The panel will include one of Trump's advisors, William Happer (pictured), who is a climate change denier.  He claims CO2 has been "demonized" and even touts the "benefits" of global warming.  Real scientists are concerned about the President's non-scientific viewpoint on climate change and how much impact this panel will have on government policy.  
Story from I

nside Climate News

, Feb. 12, 2019; 

ClearIAS

 website; 

Inside Climate News

, Oct. 7, 2018; letter to Pres. Trump from 

Competitive Enterprise Institute

 website, Jul. 2, 2018.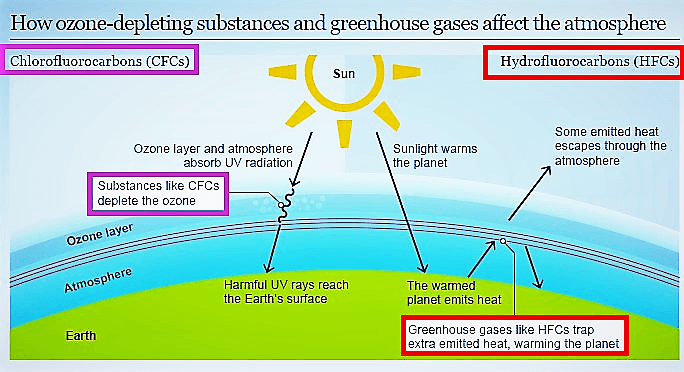 The Kigali Agreement addresses refrigerants like Hydrofluorocarbons (HFCs).  It is an expansion of the Montreal Protocol, which was set up in 1989 to address Ozone Depleting Substances like Chlorofluorocarbons (CFCs).  HFCs have been replacing CFCs and, while HFCs are non-ozone depleting substances, they are, in fact, greenhouse gases (GHGs).  The Kigali Agreement is deemed as crucial to meeting the 1.5°C goal of the Paris Agreement and, at the same time, making it economically sound for those signing on to the agreement by creating new jobs.  New alternatives such as non-ozone depleting Hydrofluoro-Olefins (HFOs) are set to replace HFCs.
The Trump Administration is delaying ratification of the Kigali Agreement per advice from conservative economic groups like the Competitive Enterprise Institute.  They claim the jobs created and the jobs lost offset each other and that HFOs are more expensive with a net effect to make refrigerants more expensive.
Story from 

Data For Progress

 website; Rep. Ocasio-Cortez' website; 

The Guardian

, Feb. 23, 2019.
The awaited Green New Deal (GND) was presented as promised on Thursday, Feb. 7, by Rep. Alexandria Osario-Cortez (D-NY) and Sen. Ed Markey (D-MA).  It came as a non-binding Resolution rather than a Bill, to provide a framework and direction for future Bills.  It would steer the economy toward renewable energy and create jobs by transitioning from fossil fuel-related employment to a new deal based on economic and environmental standards.  The basic goals are as follows:
Move to net-zero greenhouse gas emissions through a fair and just transition for all communities and workers,
Create millions of high-wage jobs and ensure prosperity and economic security for all,
Invest in infrastructure and industry to meet the challenges of the 21st century in a sustainable way,

Provide clean air and water, climate and community resiliency, healthy food, access to nature, and a sustainable environment for all,
Promote justice and equity by stopping, preventing and repairing oppression of frontline and vulnerable communities.
Opposition to the GND has been furiously forthcoming by both sides of the political spectrum.  Some reasonable opposition groups indicate the GND is not necessary to tackle climate change.  Many fail to see through our functioning economy patched up by Trump's tax bill and how that is related to broader economic justice issues.   Dianne Feinstein had an exchange with school children who appeared at her office on Friday, Feb. 22, to ask her to support the Green New Deal.   She failed to deal reasonably with their request and callously responded with a lecture of her own.
II.  Fossil Fuels
---
Story from 

DW

 (Deutsche Welle), Feb. 27, 2019. 
Banks and other financial institutions are "calling for an end to coal as a source of energy".  With coal accounting for about half the world's CO2 energy emissions, big international lenders and insurers are phasing it out.  Something of a domino effect is occurring that could strand coal assets and focus investments on renewable energy sources.  It's yet another sign that we're in an energy revolution where green energy is making clear progress.  
Story from 

CBC News

, Feb. 22, 2019. 
As reported here in September, 2018, the Canadian Government declared the Trans Mountain Pipeline flawed and placed it on hold.  Canada's National Energy Board (NEB) has approved the pipeline once again with many recommendations to address contentious issues.  The pipeline will carry diluted bitumen from the Tar Sands Oil site in Alberta through mountainous terrain, through lands of several First Nations tribal areas, to a coastal  shipping area in British Columbia.  The Canadian Government is touting the jobs and energy security benefits of the pipeline.   The government is required to:
Consult heavily with the indigenous people along the route and appease their opposition.

Address the pipeline effects on the Killer Whale population in and around the Salish Sea.   

Address other marine environmental effects in the Pacific Ocean and in the Salish Sea.
III.  Water, Food, and Pesticide Reports
---
Story from 

EcoWatch

, Feb. 16, 2019; 

The Lancet

 website, Jan. 16, 2019.
EAT is the science-based global platform for food system transformation.  This new report from EAT-Lancet Commission makes the case for how we can stop killing the earth and get on a path toward feeding a planet with 10 billion people by 2050.   It recommends a switch toward a diet with less meat and sugar, and higher in whole grains, fruits & vegetables.  It also addresses climate change by promoting less food waste, reduced fossil fuel emissions, and incentivizing small and medium farms.  
Story from 

Save The Bay

 website, Feb. 14, 201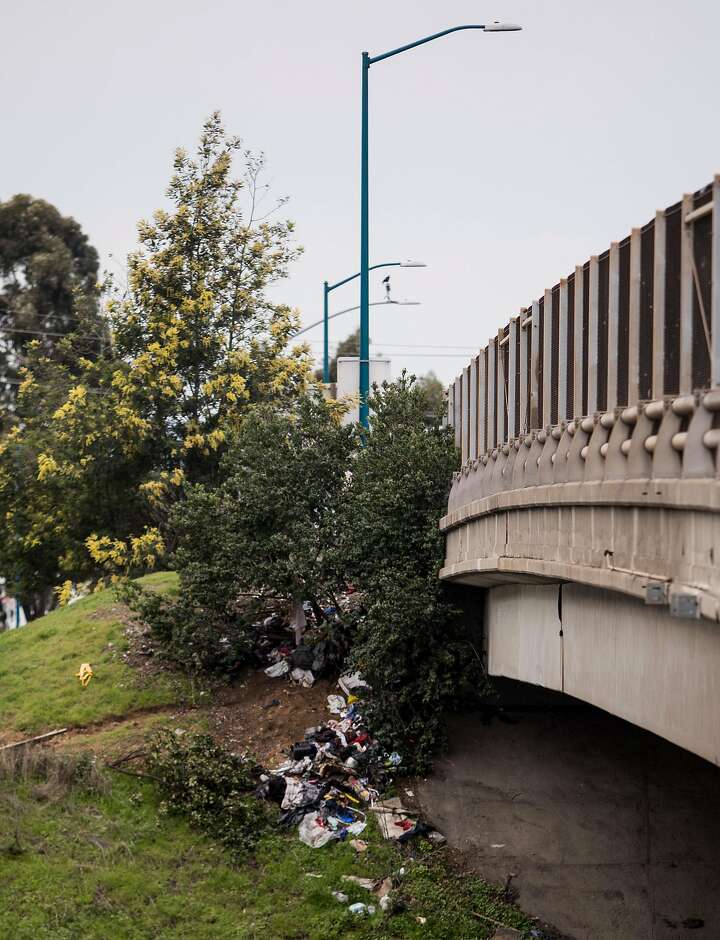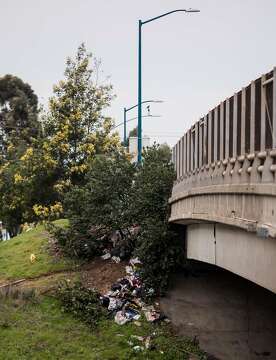 The SF Bay Regional Water Quality Control Board made a monumental decision to order the California Dept. of Transportation (Caltrans) to instigate a cleaning program along Bay Area roadways.  Caltrans could face fines of $25,000 per day if it does not comply.
Caltrans was notified as early as 2010 that it was not compliant with the Clean Water Act due to debris problems.  The decision was the result of five years of negotiations and an eight-hour debate at the Water Board's meeting on February 13.  The decision orders Caltrans to:

Install trash-capturing devices on drains, gutters and catch basins covering 2,000 acres of roadway by 2020,
Clean up 4,000 acres by 2022, another 6,000 acres by 2024, and 8,800 acres by 2026, and
Clean additional trash sites in grassy fields and medians by 2030.
IV.  Politics
---
Story from 

Vox

, Feb. 26, 2019.

In response to on-going pollution episodes in Lake Erie, the citizens of Toledo, OH voted to give the Great Lake its own environmental protections.  The measure gives the lake legal recourse to hold polluters accountable.  Declaring they are not separate from Nature but part of it, the people recognized the rights of nature and how doing so would help them protect their water source.   
The measure was opposed by the Toledo Chamber of Commerce and the Ohio Farm Bureau Federation, who pointed to the higher costs this measure brings with it.  Environmental activists, however, reject the notion that the environment is there for exploitation by enterprises that pollute, and assert the measure is necessary for a new way of looking at nature. 
Story from 

EcoWatch

, Feb. 7 & May 2, 2018. 
The city of Key West, Florida has given notice that it is banning the use of sunscreens containing the chemicals oxybenzone and octinoxate.   Research shows these two sunscreen ingredients cause mortality to developing corals, increase bleaching, and cause genetic damage to corals and other marine organisms.  Key West is following the actions of the State of Hawaii, which was the first state to enact similar legislation last summer. 
 V.  Miscellaneous Items
---
Story from 

Inside Climate News

, Feb. 12, 2019.
Trump's Tariffs on solar panel imports have had an effect on solar industry hiring and manufacturing in some states.  Overall, in 2018, the nation lost 8,000 jobs in the solar panel industry.  California solar jobs are among those lost, even though the state has completed many solar projects ahead of schedule which only looks like a loss of jobs.  Other states are beginning to come online with solar power and have shown an economic increase this past year, with Florida and Illinois leading the way.  
Story from 

Huffington Post

, Feb. 12, 2019.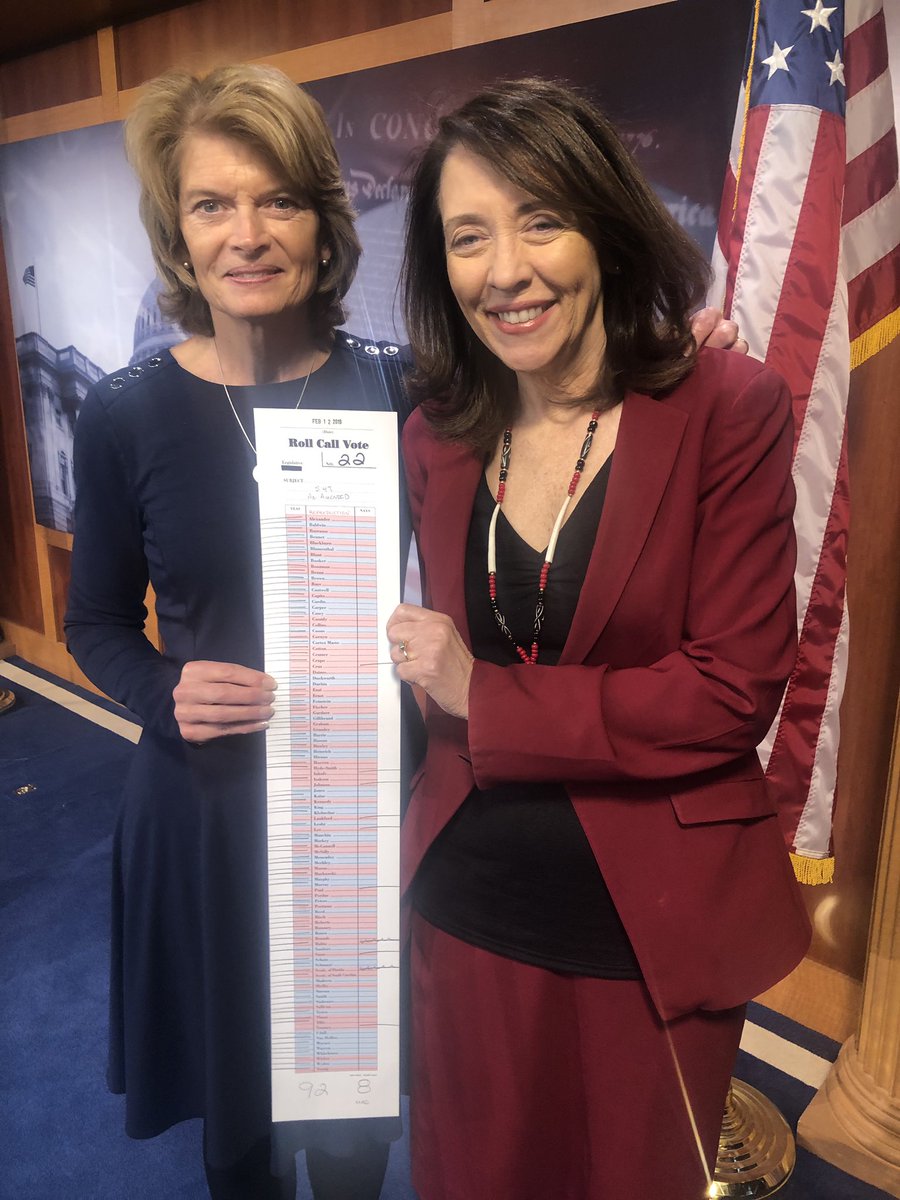 In one of the biggest public lands packages to get this much bipartisan support in many years, the Senate approved the Natural Resources Management Act 92-8.  The bill was introduced by Sen. Maria Cantwell (D-WA) and Lisa Murkowski (R-AK), and reauthorizes the Land and Water Conservation Fund (LWCF).  Contrasting this with Trump's attempt to slash funding of the LWCF last year, it is a great success that the ACT passed by overwhelming margins.
It creates four new national monuments, establishes 1.3 million acres of new wilderness, and adds 697,000 acres of new recreation and conservation areas. 
Other provisions:
Restricts mining and development around Yellowstone National Park and around National Parks in North Carolina.  
Authorizes a permanent federal program that gets revenue from offshore drilling to conserve certain sites, including national parks and wildlife preserves and other projects.
Story from 

National Geographic

, Jan. 10, 2019; 

Scienti

fic American

, Jan. 26, 2017; 

Stanford Earth

, Jul 28, 2018; 

EcoWatch

, Feb. 12, 2019.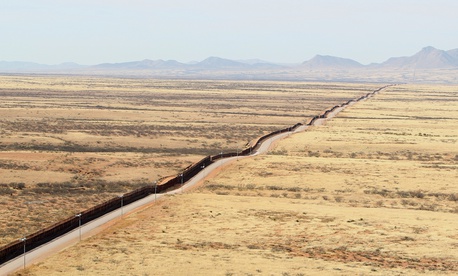 The border is 1,954 miles long from the Texas Gulf Coast to the Pacific Ocean.  It stretches through six major eco-regions, including salt and fresh water wetlands, forest woodlands, and desert.  The proposed wall would create a barrier within seven Texas wildlife conservation areas, including the National Butterfly Center on the banks of the Rio Grande.
The President's wall is already sacrificing the health of border communities and wildlife.  In Arizona a fence acts like a dam and causes flash flooding in certain areas.  In a changing climate it's not prudent to address refugee problems without addressing the root causes of migrations.  A wall at our border represents a "backward effort to stem a tide" because the true national security issue is caused by U.S. political meddling and climate change. 
A paper published by Stanford University biologists in 2010 indicates a physical barrier would be extremely disruptive and prevent natural animal migrations and searches for food and water.  Nearly 3,000 scientists have signed on to endorse this paper. 
Unfortunately, a 9th Circuit Court of Appeals decision on Feb. 11, upheld an earlier decision from a district court.  Under the Immigration Reform and Immigrant Responsibility Act of 1996, it authorizes the Dept. of Homeland Security to waive the National Environmental Policy Act, the Clean Air Act, the Endangered Species Act and other environmental regulations.
VI.  Events
---
Sunday, Mar 3 & Mar 17,  10:00am – 12:00pm, Surfrider SF Ocean Beach Cleanup

Join Surfrider for beach clean up.  Gloves, grabbers & buckets supplied.

Ocean Beach, Stairwell #17 (directly across Great Highway from Beach Chalet.
Tuesday, Mar 5, 6:00 – 8:00pm, Getting Outside in the Digital Age

A Naturally Wired event by The Commonwealth Club
The Taube Family Auditorium, 100 The Embarcadero, SF.
Thursday, Mar 7, 6:00am – 8:30pm, Rodeo Refinery Expansion Town Hall
A community forum on Phillips 66's refining expansion.
Rodeo Hills Elementary School, 545 Garretson St., Rodeo.
Thursday, Mar 7 – 11, various times, International Ocean Film Festival

The 10th year of screening independent films about oceans. 

See

website

for times and venues (mostly at Cowell Theater, Fort Mason).
Friday, Mar 8,  6:30 – 9:00pm, Anti-Coal Activists from Germany
Speaking on their Direct-Action against the coal mine in Hambach Forest.

Eric Quezada Center, 518 Valencia St., SF.
Friday, Mar 8, 7:30pm – 9:00pm, Sierra Club's Green Friday
D

iscussion about important environmental issues

Sierra Club Headquarters, 2530 San Pablo Ave., Berkeley.
Saturday, Mar 16, 9:00am – 4:00pm, Zero Waste Youth Convergence
To empower students and young professionals to lead communities toward Zero Waste – $10.00 fee

Laney College, 900 Fallon St., Oakland.
Saturday, Mar 16, 11:00am, 1:00pm, or 3:00pm, Marine Mammal Center Tour
A 30-minute walking tour for a behind-the-scenes experience
Call the Center:  415-289-7325.
Saturday – Monday, Mar 16 – 18, 7:00pm, Oily Wells March
Direct Action march from Palo Alto to Wells Fargo headquarters in SF
Starts in Palo Alto, PF Chang's parking lot.  See Oily Wells March website.
Wednesday, Mar 20, 6:30pm, Plastic Straws – Local Laws
Showing of the film STRAWS with discussion
David Brower Center, 2150 Allston Way, Berkeley.
Saturdays, Mar 30 – May 4,  10:00am – 12:00pm, Six Part Edible Garden Series

Learn the basics of gardening in the city

Garden for the Environment, Lawton St. at 7th Ave., SF.
Wednesday, Apr 3, 6:00pm, California's Drinking Water Crisis
People working on solutions
David Brower Center, 2150 Allston Way, Berkeley.
Other Sources of Events:
350Bay Area – Includes other 350.org branches in the Bay Area.
Planet Drum – San Francisco bioregion awareness center.
David Brower Center – The environmental center in Berkeley.
Ecology Center – Berkeley sustainability center.
Sunflower Alliance – Bay Area umbrella organization for activism.
Sierra Club San Francisco – Bay Area website.
The End
%MCEPASTEBIN%%MCEPASTEBIN%