April 2, 2019
I.  Climate Change
---
Story from The Guardian, Mar. 15, 2019; Earther, Mar. 14, 2019.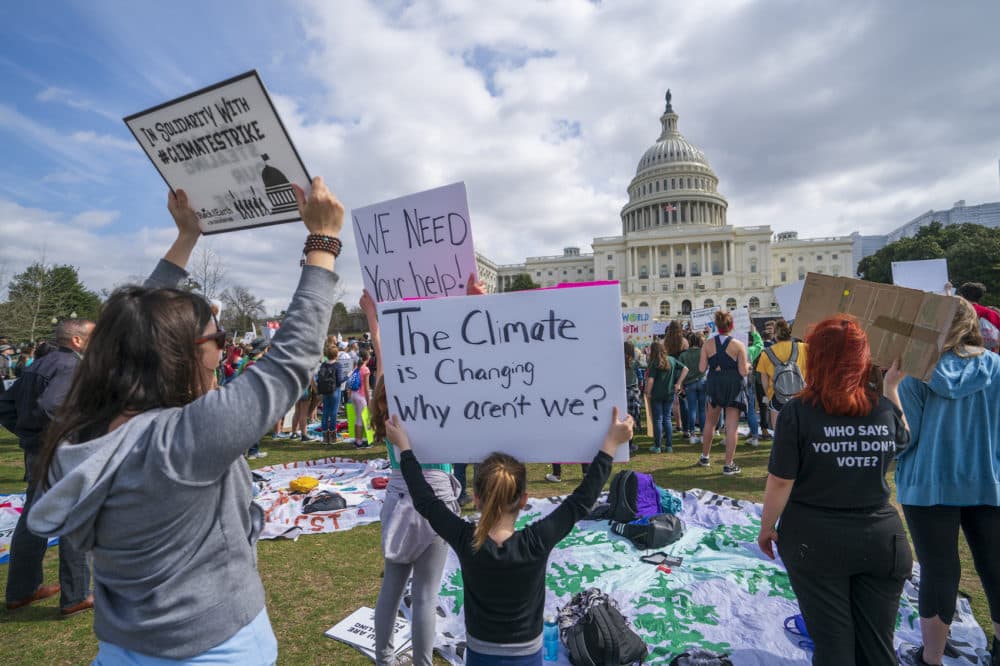 Thousands of young students took to the streets in 112 countries on March 15 to protest the lack of political action on climate change action.  

The student movement was inspired by Greta Thunberg, the 16-year-old from Sweden who carried out a lone protest in front of  parliament in 2018.  After speaking to the United Nations and other public venues she spurred a new movement,  mobilizing youths on a global basis.  Greta  has now been nominated for the Nobel Peace Prize.
Story from Earther, Mar. 8, 2019.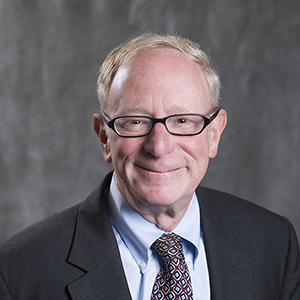 Stephen Seidel was the primary author of an Environmental Protection Agency report published in 1983 titled Can We Delay A Greenhouse Warming?,  He looks back in an interview on his publication.   Mr. Seidel worked at the time for the EPA Office of Policy Analysis in Washington, DC  and collaborated with his consultant, Dale Keyes to produce the report.
He was classified as "alarmist" by the Reagan Administration when he advocated a gradual shift away from fossil fuels as a better economic policy than one that does nothing.  He spelled out how we're on course to reach a 2°C global rise in temperature by the middle of the 21st century.  This corresponds to today's best guesses by climate scientists as they struggle to describe what that means to our climate and way of life.  
II.  Fossil Fuels
---
Story from EcoWatch, Mar. 22, 2019; Greenpeace website, Jul. 8,2015.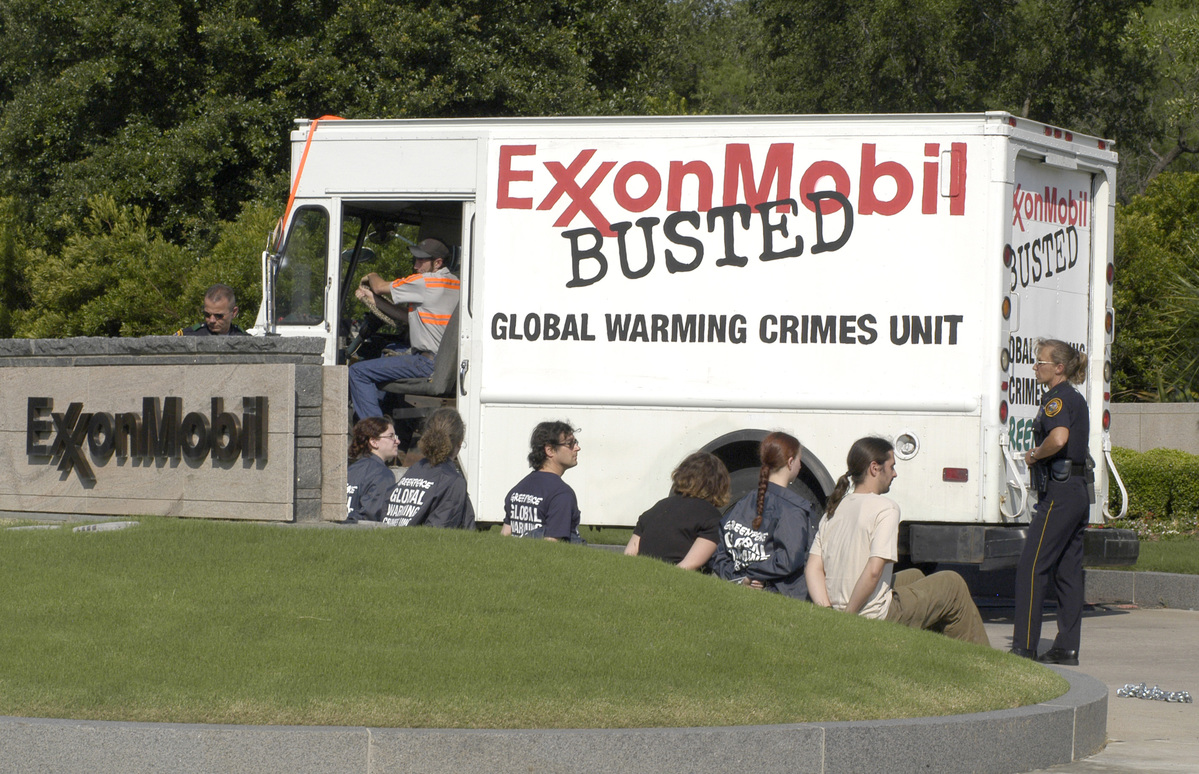 ExxonMobil may lose its lobbying access to the EU Parliament for not showing up for a hearing on March 21 on the company's role in spreading false information about climate change.  The company has been in trouble since researchers uncovered Exxon's (before merging with Mobil) internal files created in the 1970s.  The files document company studies regarding the effects of carbon dioxide and other greenhouse gases on climate change.  In 2015 when this news was coming to light, Greenpeace activists were arrested with their "ExxonMobil Busted" vehicle at the entrance of the ExxonMobil headquarters.
The company is being accused of spreading misinformation and sowing doubt about the role of fossil fuels on climate change.  The company spent over $30 million attacking climate change science by sponsoring a dubious brand of "scientists" similar to the way tobacco companies did in denying the link of cigarettes to cancer.   
III.  Water, Food, and Pesticide Reports
---
Story from U.S. Right to Know, Mar. 29, 2019; Environmental Report, Sep. 4, 2018; The Guardian, Mar. 5, 2019; KQED News, Mar. 29, 2019; Baum Hedlund Aristei Goldman pc website.
The door is now open on Glyphosate trials taking place in the Bay Area.  These are part of a series of over 9,000 pending cases against Monsanto which was purchased by the German company, Bayer, in 2016.  The courts will decide whether the herbicide, Roundup, is the cause of the plaintiffs' Non-Hodgkin Lymphoma (NHL).
The first trial ended in August 2018 and was featured in this monthly Environmental Report in September.  DeWayne "Lee" Johnson, a Benicia school-district groundskeeper, who regularly used Roundup, was awarded $78 million for his incurrence of NHL.
T
he Hardeman v. Monsanto trial was decided in San Francisco Federal Court and ended March 27 with a decision against Monsanto.   Edwin Hardeman used RoundUp on his property for over 20 years.  He was diagnosed with NHL in February, 2015.
The next trial, Pilliods v. Monsanto, is set for opening statements on March 28, in Alameda County Supreme Court in Oakland.  Alva and Alberta Pilliod used Monsanto's Roundup for almost 26 years on their properties and each incurred a different type of NHL.  The case is slated to take about a month.  It's the first case in the California RoundUp Judicial Council Coordination Proceedings (JCCP) which is an effort to decide over 150 cases that share the same question that are pending in different courts in California.  
There are other lawsuits/trials in states like Montana and Missouri
Story from Orlando Sentinel, Feb. 9, 2019.
The EPA is considering spraying 650,000 lbs. per year on citrus groves with the antibiotic streptomycin.  This was quietly proposed in December, 2018, as a cure for a condition called "citrus greening disease".   Warnings from the U.S. Center for Disease Control,  World Health Organization and the United Nations to the effect that antibiotic resistance is a major health issue.  The Trump Administration seems to be ignoring warnings and is moving forward with plans for a spray treatment three times a year.
IV.  Politics
---
Story from Newsweek, Mar. 28, 2019; Outside website; Mar. 2019.

Trump's nominee, David Bernhardt, served as Deputy Secretary of Interior to replace Ryan Zinke who stepped down under ethics charges.  Mr. Bernhardt, a former oil lobbyist, is just another "Swamp Thing" according to Greenpeace and Democratic leaders.  There's a website by Outside Online devoted to tracking this nominee's already long list of scandals.
Story from Vox, Mar. 27, 2019; Kathy Castor website, Mar. 27, 2019.
Rep. Kathy Castor (D-FL), Chair of the Select Committee on the Climate Crisis introduced HR 9 along with Rep  Nancy Pelosi(D-CA) and other fellow Democrats.  The bill called "Climate Action Now Act" will have the U.S. rejoin the Paris Agreement and set the country on a path toward reducing carbon emissions.  It will direct the administration to set a plan in action to meet the Paris goals and at the same time create new green jobs.
Story from CNBC, Mar. 12, 2019; the CERAWeek 2019 website; New York Intelligencer, Mar. 12, 2019.

The Green New Deal (GND) and general public concern about climate change have managed to gain some ground in various places, including at an important conference. The annual CERAWeek energy conference, usually devoted mostly to fossil fuel extraction, took place the week of Mar. 10 – 15 in Houston, TX.  Cambridge Energy Research Associates (CERA) brings a week of high-powered national and international corporate speakers and dignitaries.  Secretary of State Michael Pompeo was designated Keynote Speaker.

The GND is considered by many to be "unrealistic, unworkable and politically divisive".   Republicans and Trump are branding it as "Socialism" in the worst sense of the word.  There is little attention paid to Franklin Rooselvelt's  New Deal that was instrumental in making the U.S. "great again" by getting us on a better course during the depression and we continue to reap rewards from that today, e.g. Social Security, dams, parks, roads, etc.  
In the past there has been very little concern about the effects of fossil fuel emissions by most congressional leaders but this year things are changing.  Even Republicans and CERAWeek attendees are, at least, talking about market-oriented solutions to climate change and even about reducing the nation's carbon footprint!!

It should be known that the Energy Committee of the AFL-CIO came out against the GND in the form of a letter.  It claims the initiative is "far too short on specific solutions that speak to the jobs of our members and the critical sections of the economy" and "makes promises that are not achievable or realistic."  This was not surprising, though, since the Energy Committee of the AFL-CIO doesn't take easily to new ideas when it comes to jobs.

The part of the GND that Republicans hate so much is that it addresses economic inequity in our corporate world.  The profit/greed culture of American capitalism does not recognize the destructive nature of its economic polices on people and the need for social programs made necessary by its own narrow-mindedness.  An economic New Deal is overdue and so is corrective action on climate change, both promised by the GND.
V.  Miscellaneous Items
---
Story from Rolling Stone, Mar., 2019.
Jeff Goodell is aboard the research vessel Nathaniel B. Palmer ending a two month scientific study in Antarctica.  His dispatches in the form of a blog make for interesting reading in understanding Glaciology. The researchers are studying Thwaites glacier and the shape of the ocean floor beneath to understand glacial and ice sheet meting processes.   Thwaites glacier is considered an important ice unit because of its size and its vulnerability to collapsing.  It's about the size of the state of Florida and is located on West Antarctica between and south of New Zealand and South America.  It contains enough ice to raise sea level about 10 feet. 
Story from EcoWatch, Feb. 22, 2019.
A new report on plastics entering the environment at the rate of eight million tons per year is getting a lot of attention.  The report takes a closer look at the toxic life cycle of plastics from its manufacturing process to its degradation and intrusive nature into human and environmental systems.  The report called Plastic & Health:  The Hidden Costs of a Plastic Planet offers convincing arguments for reducing the production of plastics.
VI.  Events
---
Wednesday, Apr 3, 6:00 – 9:00pm, California's Drinking Water Crisis
Conversation with experts about solutions (free – RSVP requested)
David Brower Center, 2150 Allston Way, Berkeley
Saturday, Apr 7, 11:00am – 4:00pm, Berkeley Bay Festival
Variety of activities for all ages.  (Free)
Shorebird Park-Berkeley Marina, 160 University Ave Berkeley.
Sunday, Apr 7 & 21,  10:00am – 12:00pm, Surfrider SF Ocean Beach Cleanup

Join Surfrider for beach clean up.  Gloves and equipment supplied

Ocean Beach, Stairwell #17 (directly across from the Beach Chalet).
Wednesday, Apr 10,  4:30 – 6:00pm, Shutdown Chase, #1 Climate Change Banker
Bring your signs and join in to stop fossil fuel $$ 

Chase Bank, 894 Sir Francis Drake Blvd., San Anselmo.
Thursday, Apr 11 or Sunday, Apr 14, 9:00am – 6:30pm, KXL Pipeline Resistance Training
Stay in touch with actions against the KXL Pipeline
Location provided when you RSVP.
Saturday, Apr 13 or Sunday, Apr 14, 9:00am – 6:30pm, KXL Pipeline Resistance Training
Stay in touch with actions against the KXL Pipeline
Location provided when you RSVP.
Sunday, Apr 14, 9:30am, Film: The Camp Fire Documentary
UUSF's Forum celebration of Earth Day
Unitarian Universalist Church, 1187 Franklin St., San Francisco.
Monday, Apr 15, 4:00pm, Sound the Alarm for a Living Future
Extinction Rebellion, Diablo Rising and others continue the call to action by the Youth Movement
UN Plaza, San Francisco.
Friday, Apr 15, 6:30pm, Sensible Cinema:  From Paris to Pittsburgh
Film of the month at UUSF
Unitarian Universalist Church, San Francisco.
Tuesday, Apr 16, 6:30am – 8:00pm, Electric Vehicles 101
Everything you need to know about owning an electric vehicle
Sierra Club HQ, 2530 San Pablo Ave. Berkeley.
Thursday, Apr 18, 10:00am – 7:00pm, Film:  "The Unruly Mystic: John Muir"
The film explores the wisdom of America's most famous naturalist. 
Landmark Cinema, 1115 Solano Ave. Albany.
Saturday, Apr 20, 10:00am – 7:00pm, Earth Day San Francisco
A fun-filled festival including music, food, eco-education, and earth-friendly vendors.
Valencia Street between 19th and 20th, San Francisco.
Saturday, Apr 20, 10:00am – 3:00pm, Alameda Earth Day Event
The city of Alameda celebrates Earth Day
740 Central Ave. Alameda.
Sunday, Apr 21, 10:00am – 5:00pm, Berkeley Earth Day
Celebrate with speakers, food, etc.
David Brower Center, 2150 Allston Way, Berkeley.
Monday, Apr 22, 7:00pm, Green New Deal Debate
Part of UUSF's Earth Day celebration
Unitarian Universalist Church, 1187 Franklin St., San Francisco.
Sunday (3:00-5:00pm) – Monday (6:00-9:30pm), Apr 21 – 22, Wild and Scenic Film Festival
10 films – Land, Sea, Sky
David Brower Center, 2150 Allston Way, Berkeley.
Sunday, Apr 28,  10:00am – 12:00pm, Surfrider SF Baker Beach Cleanup

J

oin Surfrider for beach cleanup.  Gloves and equipment supplied

Baker Beach.
Sunday, Apr 28, 10:0apm – 4:30pm, 21st Annual Glen Park Festival 
Part of Glen Park Neighborhood History Project
Along Diamond St. between Bosworth & Chenery, San Francisco.
Other Sources of Events:
350Bay Area – Includes other 350.org branches in the Bay Area.
Planet Drum – San Francisco bioregion awareness center.
David Brower Center – The environmental center in Berkeley.
Ecology Center – Berkeley sustainability center.
Sunflower Alliance – Bay Area umbrella organization for activism.
Sierra Club San Francisco – Bay Area website.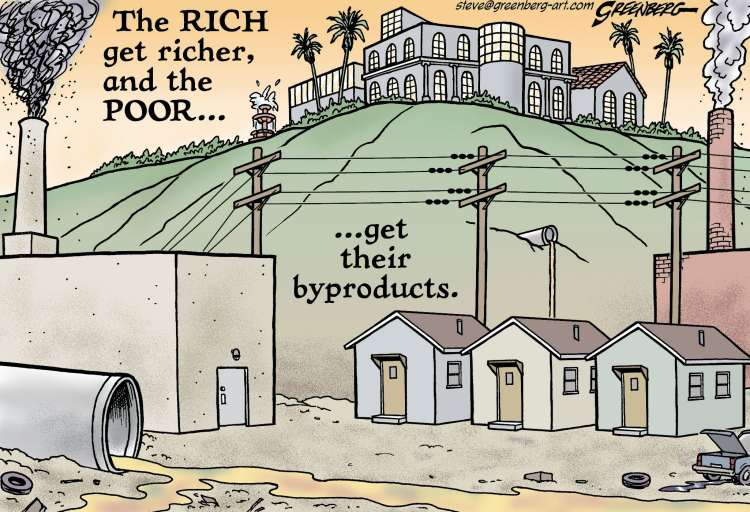 The End