June 4, 2019
I.  Climate Change
---
Story from EcoWatch, May 20, 2019; Encyclopedia Britannica.
The British daily newspaper, The Guardian, is changing the way it reports on climate change.  In fact, "climate change" is no longer accurate in describing the humanitarian catastrophes we're experiencing.    Scientific precision is key to covering environmental issues, especially climate related phenomena.  Here are a few changes suggested by Katharine Viner, The Guardian's editor:   
Use

climate emergency, crisis, or breakdown instead of climate change
Use global heating instead of global warming
Use wildlife instead of biodiversity (when appropriate)
Use fish population instead of fish stocks
Use climate science denier or climate denier instead of climate sceptic

The Guardian has been a reliable source of information and is readily quoted these days.  It's been an accurate news source regarding climate change emergencies and environmental issues.  It does a great job with most other news reports. 
The Guardian was founded in 1821 as The Manchester Guardian and changed its name in 1959.  It was financed through a trust until 2008 when the trust became a "limited company".  The company still maintains the same editorial independence and liberal journalistic values, allowing it to be an important voice in today's struggle against rightwing, corporate-influenced publications. 
II.  Fossil Fuels
---
Story from the Texas Observer, May 1, 2019.
On April 25, Trump's Dept. of the Interior released its plan to reopen over a million acres of land for drilling and fracking in central California.  On May 9, another piece of the broader plan was released to open almost 3/4 million acres on the Central Coast and the Bay Area.  The two plans together would end Obama's five-year drilling moratorium on Bureau of Land Management (BLM) lands and mineral lease lands.  The whole program is officially called "The Proposed Resource Management Plan Amendment and Final Environmental Impact Statement for Oil and Gas Leasing and Development."
Together both plans add up to 1,736,970 acres spanning 19 counties in the state.  While it doesn't address offshore drilling it will place oil-drilling and fracking dangerously close to homes, drinking water sources and state parks & preserves.  The counties of the Central Coast and Bay Area include Alameda, Contra Costa, Fresno, Merced, Monterey, San Benito, San Joaquin, San Mateo, Santa Clara, Santa Cruz and Stanislaus.
The Trump Administration has bought into the oil companies' mantra to leave "no stranded assets"… to leave no oil in the ground!  The plan is to take as much oil profit as possible, to the last drop, before moving on to renewable energy.  In the meantime residents pay for the cost of climate catastrophes while the petroleum industry bears no responsibility and continues to reap exorbitant profits.  Here's a link you can use to let the BLM know you're against this plan.
Story from the Texas Observer, May 1, 2019.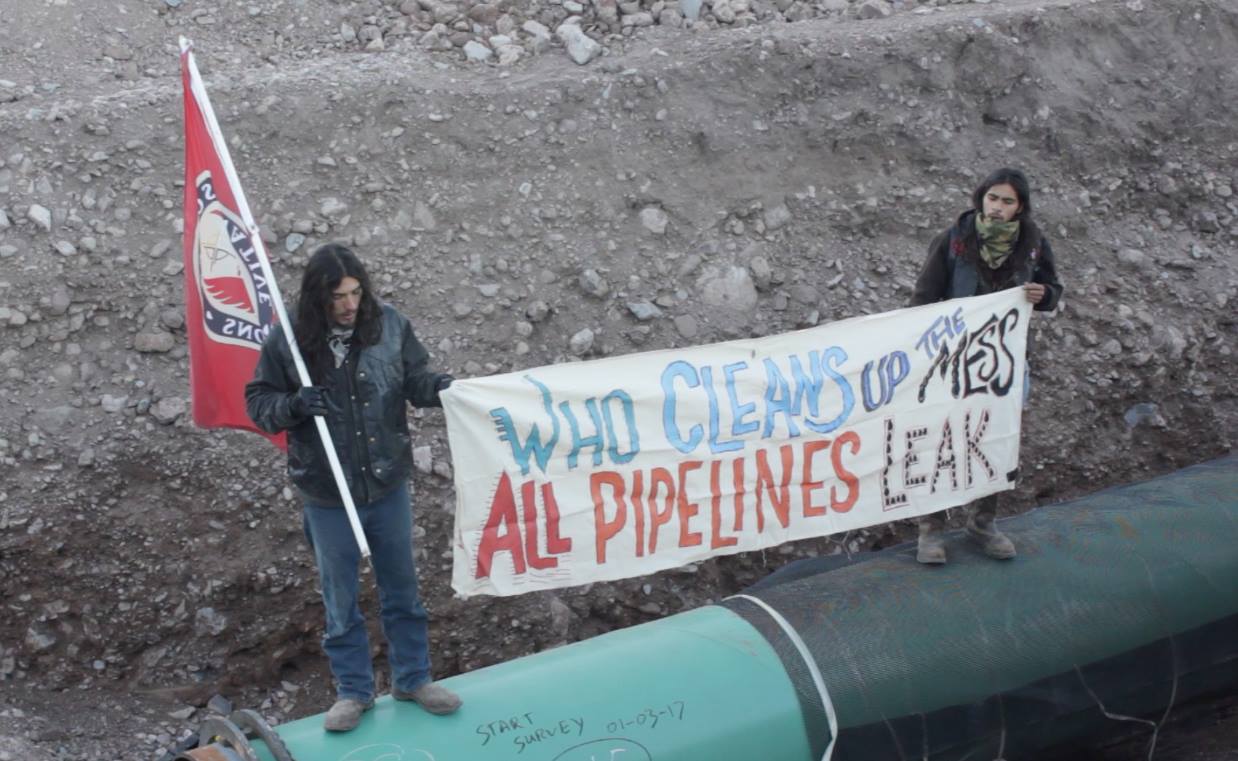 States, along with oil company pressures, have taken to creating legislation to make pipeline protests a felony.  The corporate group, known as the American Legislative Exchange Council (ALEC), can step in and influence or create model legislation for almost anything. States like Texas, Louisiana, Iowa, North Dakota and several others are declaring oil operations "critical infrastructure" and use the kind of wording is creating fear in activists.   Acts of civil disobedience are becoming harshly criminalized with steep penalties. 
III.  Water, Food, and Pesticide Reports
---
Story from Reuters, May 13, 2019; PHYS.org, Apr. 30, 2019; USRTK, May 17, 2019.
The plaintiffs, Alva & Alberta Pilliod from Livermore, CA, were awarded more than $2 billion in a verdict handed down in Alameda County Superior Court.  This is the third trial of many pending to take on Monsanto (Bayer) and their infamous herbicide product, RoundUp.  The award was $1 billion each for punitive damages and $55 million each in compensatory damages.
The EPA gave glyphosate, the active ingredient in RoundUp, the safe green light earlier this month.  However, the jury in the Pilliod trial found the herbicide, RoundUp, was the cause of the couple's non-Hodgkin Lymphoma.  While the chemical glyphosate is shown by the corporation's standards to be safe to humans, the formulated herbicide with additives, including enhancers and proprietary secret ingredients, is apparently dangerous.
The next trial is set to begin on August 19, in St. Louis, ironically Monsanto's hometown.  The plaintiff is Sharlean Gordon, who used RoundUp for at least 15 years.  She was diagnosed with hon-Hodgkin Lymphoma in 2006.  Other RoundUp cases are set for trial in St. Louis following this one.
Story from EPA , Apr. 18, 2019.

Chlorpyrifos was developed by Dow Chemical to replace DDT.  It's an organophosphate and has been
widely used in the U.S., on the order of tens of thousands of tons per year.  Recent studies link it to the cause of neurological problems in farmworkers and children.  Residential use has been banned nationwide since 2001.  The Newsom administration is now taking steps to ban all uses of Chlorpyrifos 
Jared Blumenfeld announced the banning of Chlorpyrifos in California.  He is the former Administrator of U.S. EPA Region 9 under Obama in San Francisco and is now Secretary of the California Environmental Protection Agency    
The pesticide has been used to control insects in many large California orchards.  The ban will take effect in two years.
Story from The Sacramento Bee, May 2, 2019.
The Governor suspended the dual-tunnel water solution, or "Water Fix" as it was called under Gov. Brown, and officially started the process of looking at a solution that uses only one tunnel instead of two.  This would be a compromise between the dual-tunnel advocates (large agri-businesses in the southern part of the Valley) and the No-tunnel advocates (environmentalists, Delta farmers, fishermen & recreationists).  
The problem stems from taking water from two river-water sources, the Sacramento and the San Joaquin, before they enter the Delta.  The health of the Delta has been deteriorating steadily due to warmer conditions, algal blooms, and salt water intrusion.  During the latest drought (2011 – 2015)  things got even worse as more water was needed for agriculture.  The major issue is that biological scientists agree that a large amount of water flow through the Delta is crucial to its overall health, whereas the opposition would like to cut that water flow to a minimum.
IV.  Politics
---
Story from National Geographic, May 8, 2019.
At the recent meeting of the Arctic Council, U.S. Secretary of State, Mike Pompeo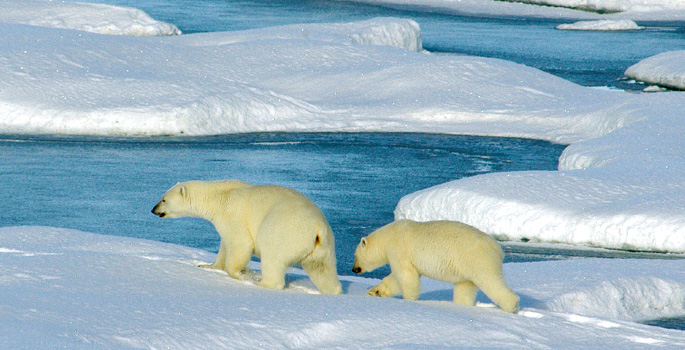 ,
spoke about the economic opportunities unfolding in the melting Arctic Sea.  He highlighted the possibility of a northern shipping passage that would cut travel time between Asia and the West making commerce easier, as well as exploiting fishing waters, petroleum, and other natural resources.
The Arctic Council is composed of eight countries that share a border with the Arctic: Norway, Denmark, Finland, Sweden, Russia, Canada, China, and the United States.  It also includes indigenous people in the Arctic.

Story from EPA web site, May 7, 2019; Modern Ghana, May 5, 2019.
The annual G7 meeting took place in Metz, France, May 5 – 6, with the intent of addressing human-caused ecological degradation in various forms on the planet, and forming alliances toward mitigation.   The topics included biodiversity, deforestation, plastic pollution, coral reef degradation, and the economic inequality foisted on nations.  This was all to take place in the context of climate change.

It was attended by Andrew Wheeler, the U.S. EPA Administrator.  Mr. Wheeler's opening statement gave little hint of recognizing climate change except to say that too much attention was being paid to worst-case scenarios in that regard.  He did encourage the group's commitment to discuss environmental issues and announced, "The United States will continue to work with our G7 members to ensure we curb litter in our oceans, preserve our lands, and continue to clean the air for our citizens while ensuring economic prosperity."
The G7 consists of France, Japan, Canada, Germany, the United Kingdom, the United States and Italy. Other attending delegations included the European Union, Chile, Egypt, the Fiji Islands, Gabon, India, Indonesia, Mexico, Niger and Norway.
V.  Miscellaneous Items
---
Story from UN Environmental Programme press release, May 12, 2019.
Delegates from the Conference of Parties (COP) met in Geneva this month and signed an agreement for managing plastic waste and other forms of hazardous waste.  Plastic has become of great concern lately, and management of its proliferation is essential for human health and for protecting the environment.  The Basel Agreement (dealing with hazardous waste) was amended to make plastic trade more transparent and regulated.  
Story from United Nations website, May 6, 2019.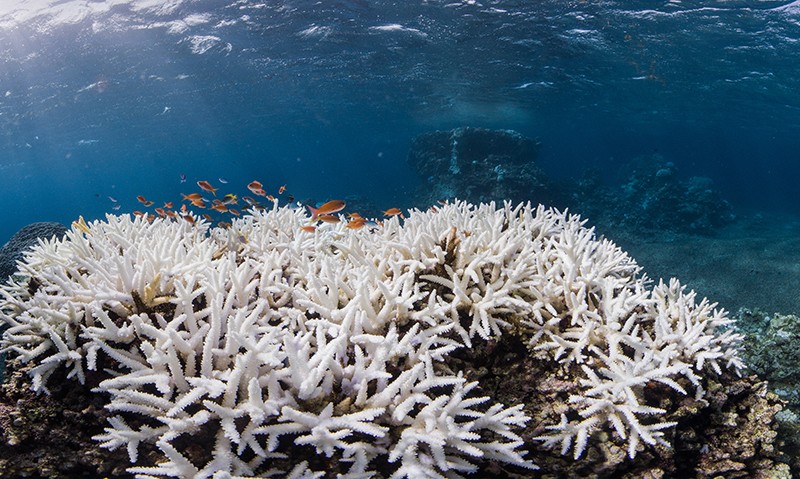 On the same day the G7 meeting in Metz, France ended, the United Nations' Intergovernmental Science-Policy Platform on Biodiversity and Ecosystem Services (IPBES) published its dire global assessment of ecosystems.  It links the report's findings to the erosion of "the foundations of our economies, livelihoods, food security, health and quality of life worldwide."  It highlights human exploitation and climate change, making a strong case that a million animal and plant species are threatened and are certainly on a path to extinction in the coming decades.
The report was prepared over a span of three years by 150 authors from 50 nations for the IPBES panel.  Seven lead co-authors presented the Report on May 6.  It states that "transformative change" is needed, meaning "a fundamental, system-wide reorganization across our entire economic, social and technological systems."
Story from EcoWatch, Mar. 31, 2019.
Terry Evans, a graduate in Art from the University of Kansas has taken her creative sense to the prairie and captured a unique patchwork-style of art.  Her creations give one a sense of depth from a single seemingly-ordinary location on the prairie.  
VI.  Events
---
Tuesday, Jun 4, 10:00am – 6:30pm, Free Tuesday at Conservatory of Flowers
The first Tuesday is a free day.
Golden Gate Park, 100 JFK Blvd., San Francisco.
Saturdays, Jun 8, 15 & 22,  10:00am, Healthy Parks, Healthy People
Social events to get people out into the parks on Saturdays
Saturdays, Jun 7, 15, 22 & 29, 10:00 – 1:00pm, San Bruno Mtn Stewardship Saturdays
Volunteer restoration activities on the beautiful, biodiverse mountain.
44 Vistacion Ave , Brisbane.
Sunday, Jun 9, 11:00 – 4:00pm, Sunday Streets in the Sunset
The largest Sunday Streets event, including Great Highway, JFK Blvd in GG Park.

See link information.
Tuesday, Jun 18,  6:30 – 8:00pm, The Fate of Food
A conversation with well-known growers and authors.
110 The Embarcadero. San Francisco.
Saturday, Jun 22, 11:30-1:00pm, Going Solar Workshop
The basics of solar with economic benefits
North Berkeley Library. 1170 The Alameda, Berkeley.
Wednesday, Jun 26, 9:00-1:00pm, Wednesday Walks, Bay Farm Island
A six mile walk along the Oakland Estuary.
Bay Farm Island – Spunkmeyer Field, 970 Harbor Bay Pkwy., Oakland.
Other Sources of Events:
Friends of the Earth – located at the David Brower Center, Berkeley.
350Bay Area – Includes other 350.org branches in the Bay Area.
Planet Drum – San Francisco bioregion awareness center.
Ecology Center – Berkeley sustainability center.
David Brower Center – The environmental center in Berkeley.
Sunflower Alliance – Bay Area umbrella organization for activism.
Sierra Club San Francisco – Bay Area website.
The End