July 2, 2019
I.  Climate Change
---
Story from the CBC (Canadian Broadcasting Corporation), Jun 27, 2019.
California and Canada have signed a Memorandum of Understanding (MOU) to promote regulations on greenhouse gas reductions.  California Governor Gavin Newsom, Canada's Environment Minister, Catherine McKenna, and the California Air Resources Board chair, Mary Nichols, have joined forces on this issue. 
Canada separated itself from the U.S. after Trump rolled back the emission standards set by Obama in 2015, which would have required improving emission standards each year through 2025.  California and Canada will work toward reversing global warming, as set out in the spirit of the Paris Agreement.
II.  Fossil Fuels
---
YouTube video by Business Insider, Dec 31, 2015.
FYI:  An animated historical three-minute video of U.S. pipelines by Business Insider. 
(If an ad appears at the beginning, click on "Skip Ad".)
III.  Water, Food, and Pesticide Reports
---
Story from the National Oceanic and Atmospheric Agency, Jun. 12, 2019.

Every Spring and Summer nutrients, mostly nitrogen and phosphorous from Midwest agricultural interests, find their way to the Mississippi River and from there into the Gulf of Mexico.  The nutrients generate algal blooms in the Gulf that eventually die and sink, causing a huge low-oxygen plume, officially called the hypoxic zone.  It's one of the world's largest recurring "dead zones". 
Scientists from the National Oceanic Atmospheric Administration (NOAA) and Louisiana State University (LSU) regularly measure and keep track of nutrient load in the Mississippi River heading southward to the Gulf.  In recent years global warming is noticeably influencing the size of the zone.  This year's hypoxic zone is on course to be of record size, due to above average rainfall and flooding in the Midwest.  
Story from Business Insider, May 30, 2019 & Nature Magazine, Apr 27, 2018.
Pollinators, and bees in particular, have been a source of great concern because colonies have been wilting away due to a mysterious malady.  About one-third of food grown, fruits and vegetables, is dependent on these pollinators.  It has been known for years that certain pesticides are related to bee colony death syndrome. 
Pesticides of the class called "Neonicotinoids" have been singled out as the cause.  The term neonicotinoid implies that it's "nicotine-like" and actually can cause bees to be addicted to the pesticide.  Eventually it damages bees' central nervous systems and whole colonies perish as a result.  After many reports surfaced about these dangers the EU took steps in April, 2018 to ban three types of nicotinoids. 
The U. S. Environmental Protection Agency has banned twelve nicotinoid pesticides, some of which were actively being used.  They are manufactured by Sygenta, Valent, and Bayer.  Unfortunately, there are still a large number of neonicotinoids in use that can easily replace those that are banned.
IV.  Politics
---
Story from Inside Climate News, Jun 12, 2019.
Four past EPA Administrators testified before Congress on Tuesday, June 11, about the distress of the Trump Administration and its disdain for truth regarding the science of  global warming and its causes.  These former chief administrators shared their concern:  
Christine Todd Whitman, George W. Bush's Administrator;

William K. Reilly, George H.W. Bush's chief Administrator;
Lee Thomas, who served under Ronald Reagan; and
Gina McCarthy, Barack Obama's EPA choice.
Three of the four Administrators are Republicans, Gina McCarthy is only Democrat. 
All four of them made the case for Congress to show some leadership regarding environmental protections.  They expressed concerns:
over whether the Agency still has the scientific capability to fulfill its mission;
over the roll-back of environmental regulations; and
about the dangers of its closeness to industries.
V.  Miscellaneous Items
---
Story from The Ocean Cleanup, May 24, 2019.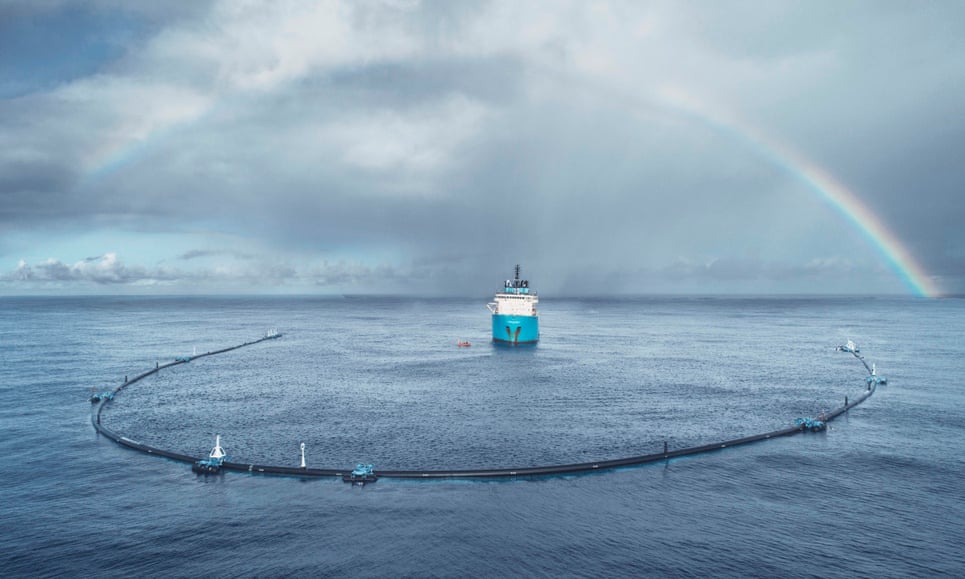 Boyan Slat from Holland is back in the Pacific Ocean with his Ocean Cleanup device.  He and his crew took a break to make equipment repairs that occurred last year during his first attempt at sifting plastic from the ocean.  Constant wave action caused the 2000-foot boom to break apart.  Repairs and revisions have been completed and the Ocean Cleanup device will be deployed again this week.
Story from WBUR (NPR), May 27, 2019.
Reports of dead whales washing up on the West Coast have become all too common this year.  There are more instances of dead whales this year than in the year 2000, when deaths were unusually high.  Typically about 35 whales per season wash up along the shorelines, but this year it's twice that number and growing.
The annual 6,000 mile migration of Gray Whales from Alta California to Alaska gives us all a sense of well being.  They swim parallel to the Pacific Coast and every year we can watch them going northward in the Spring and southward in the Fall.  
Experts count about 27,000 Gray Whales that live in the world's oceans. This spike in deaths does not present a threat to the population, but is a matter of concern.  About 21 whales have washed up on California's shores, another 36 along Washington's coast, and nine were found dead in San Francisco Bay.  Some have evidence of blunt force wounds due to encounters with ships.  Research scientists from the National Oceanic and Atmospheric Administration (NOAA) indicate malnourishment as a possible cause, likely related to reduced food supplies in the warming seas.    
VI.  Events
---
Monday, Jul 1, 7:00 – 9:00pm, The Plastic Crisis 
Presented by the Hillside Club and The Ecology Center

Hillside Club, 2286 Cedar St., Berkeley.
Tuesdays, Jul 2, 9, 16 & 23, 10:00am – 6:30pm, Conservatory of Flowers
A visit to this glass structure is a unique botanical experience
Golden Gate Park, 100 John F Kennedy Dr.
Saturdays, Jul 6 (Stow Lake), Jul 13 (Glen Park), Jul 20 (McLaren Park), Jul 27 (Heron's Head Park), 10:00am, Healthy Parks, Healthy People
Walk-hike parks for health
See individual links by date for location.
Tuesday, Jul 9, 1:00pm, CPUC meeting on PG&E
One of three Calif. Public Utilities Commission hearings set in Northern California
CPUC Auditorium, 505 Van Ness, SF.
Sunday, Jul 21, 10:30-12:30pm, July Transportation Campaign
Meeting to discuss transportation greenhouse gas (GHG) emissions and what to do about them.
Conference Phone event, see the web link for details. 
Thursday, Jun 25, 10:30-11:15am, Family Eco-Story Time
KALE (Kids Actively Learning Environmentalism), an on-going educational series for kids up to 6 years. 

Sierra Club Bay Office, 2530 San Pablo Ave., Berkeley.
Sunday, Jul 28, 2:00-5:00pm, Annual Climate Activism Picnic
Activist fun event
Lake Merritt, 1840 Lakeshore Ave.
Other Sources of Events:
Friends of the Earth – located at the David Brower Center, Berkeley.
350Bay Area – Includes other 350.org branches in the Bay Area.
Planet Drum – San Francisco bioregion awareness center.
Ecology Center – Berkeley sustainability center.
David Brower Center – The environmental center in Berkeley.
Sunflower Alliance – Bay Area umbrella organization for activism.
Sierra Club San Francisco – Bay Area website.
The End