August 6, 2019
I.  Climate Change
---
These Stories from BBC News, Apr 18, 2019; AccuWeather, Jul 8, 2019; NPR, Jul 18, 2019; Vox, Jul. 26, 2019; EcoWatch, Jul 15, 2019; The Guardian, Jan 24, 2019; Science Daily, Jun 4, 2019; Union of Concerned Scientists website, NOAA, Mar 2019;

 The Guardian, Jun 3, 2019. 

 
Nothing amplifies a heating climate like record breaking temperatures on a global scale.  Melting ice, flooding, warming oceans, and high temperatures are all part of the norm these days.  Add to that freakish hurricanes, tornadoes and fast moving fires.  Below are just a few noteworthy stories from this summer's chronicles.
Alaska, Eastern U.S., Europe, India and Australia are all experiencing record heat waves.  While the warming climate marches on this is what we can expect for the future.  We still have time to work together to start reversing this trend but, as we know, the longer we wait the more difficult it becomes.
On June 4, 2019, Carbon Dioxide levels reached 414.7 ppm at Mauna Loa Observatory in Hawaii.  Rising CO2 levels provide the extra heat that makes changes occur.  It will allow the atmosphere to hold more water vapor to supply more energy to storms.  This new high (414.7 ppm) is a record for humanity and the highest the observatory has ever measured in its 61 years of monitoring CO2.  This is attributed to the accelerated greenhouse gas emissions from around the globe.  There is an annual seasonal low and high due to vegetation dying off in the winter and coming back strong in the Spring and Summer.  During the month of May the CO2 concentration reached a peak and then started to reduce in sync with vegetation growth.
A new Heat Index Study by the Union of Concerned Scientists (UCS) concluded that extreme heat is a certainty in our future and will be a major impact of the warming climate.  A goal of the UCS study was to focus on how many days the heat index will exceed 100°F per year by the middle of this century.   The study was a nationwide project and listed 57 specific locations in California.
A National Oceanic Atmospheric Administration (NOAA) report of ocean temperatures measured in March 2019 showed record increases in most places.  Notably, Alaska had its warmest March since statewide records began in 1925.  The ocean has absorbed over 90% of the heat caused by climate change which means it is acting like a buffer, protecting us from most of the atmospheric warming.  That may sound good but it's also causing ocean warming, melting sea ice, and ocean acidification. 
Unprecedented storms in the Central U.S. this year brought violent weather and record rainfall followed by massive flooding.  Rivers from North Dakota to Ohio to Louisiana overflowed their banks.  We have experienced the wettest 12 months since U.S. record-keeping began in 1895.  
II.  Fossil Fuels
---
Story from Sunflower Alliance, Jul. 14, 2019.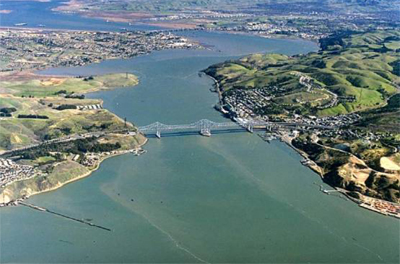 The U.S. Corps of Engineers is moving forward with a plan to dredge channels that will extend from San Francisco Bay to the Port of Stockton.  They are attempting to authorize the deepening of the channel east of Pittsburgh.  According to Sunflower Alliance, the sole purpose is to enable tankers to move greater volumes of crude oil to refineries located in the Bay Area.
Story from KQED, Jul. 12, 2019.
It was first reported on May 10 and has now leaked nearly 800,000 gallons of oil into a creek bed about 35 miles west of Bakersfield.  The leaking well is located in a large field of other fracking wells, and steam is continually pumped into the  wells to bring oil to the surface.  Apparently this oil well was damaged and the leak worsened after attempts to stop it failed.  The wells are overseen by the Dept. of Fish and Wildlife and by the Division of Oil, Gas, and Geothermal Resources (DOGGR).  The damage is contained in an area about 20 feet wide and 250 feet long but is still leaking oil and water.
III.  Water, Food, and Pesticide Reports
---
Story from The Mercury News, May 2, 2019.
Each year the Sierra Nevada provides clear, cold, fresh water in the form of snowmelt to watersheds.  These eventually empty into the bay or ocean by way of swollen rivers.  The California Department of Water Resources tracks the annual snowpack and estimates the amount of water available for agriculture, residents, and industry.  They now have an Airborne Snow Observatory to take measurements of the amount of water in just about every clump of snow in the mountains.  The statewide snowpack measured 120% of average for mid-June.  Some areas measured 135% of normal.  
The concern this year with the heavy snowfall in the mountains was how fast that could melt and cause flooding.  So far, the water flow in rivers has been heavy but not enough to cause serious concern. The general policy is to try to judge when the snowpack will melt and how fast, and to make room for it in reservoirs.  This year is a bit different because the snowpack is at lower elevations and hasn't melted much.  The new "Snow Sentinel" airborne measuring system is keeping close tabs on this situation this year.
IV.  Politics
---
Story from EcoWatch, Jul. 16, 2019.
As of this July, Trump's latest EPA Administrator has been at the helm one year.  He's following in the footsteps of his predecessor, Scott Pruitt, but at a much lower key.  The Union of Concerned Scientists has been watching the EPA and has compiled a report that lists 10 areas of the Administrator's "accomplishments".  
One of the most disgusting things is the systematic reduction of scientists as advisors and the packing of the advisory panel with industrial participants.  Wheeler also placed the head of the Office of Children's Health Protection on administrative leave.  Most of the changes he's putting in place have to do with diminishing the capacity of the EPA as a regulator of corporate pollutants.  The effects will result in lowering the level of air, water, and land protections.  Climate change hasn't played much of a part in Wheeler's EPA because it doesn't fit well with the Trump administration's economics. 
V.  Miscellaneous Items
---
Story from EcoWatch, Jul 8, 2019.
It was not enough for the Dutch city of Utrecht to replace their diesel buses with CO2-neutral, electric transporters – in addition the bus stops now have green roofs.  In fact they are decked with pollinator-friendly spaces in an effort to support biodiversity.  The bus stops are also outfitted with LED lights and bamboo benches.
Story from Sierra Magazine, Jun 26, 2019.
Recycling, if you remember, started, in the late '60s, early '70s in vacant supermarket parking lot spaces or other similar community niches as a way to collect newspaper, bottles, and cans.  It was not seen as a profit-making endeavor but gave us a good feeling about sorting and taking our products to a place that could make use of them.  The idea took hold in the U.S., creating a political force to move our city, county and state officials to launch us into a curbside pickup system.  Businesses began to work recyclables into their product streams and things evolved from there.
The problems were enormous from the start.  Finding markets for the products and creating a system of identifying recyclables were bravely tackled by those who wanted to see this happen.  Attempts to make it into a for-profit or semi-for-profit system brought it into the business world, and a marketplace was created.  American businesses generally never embraced recycling and were of only minor help, for example, in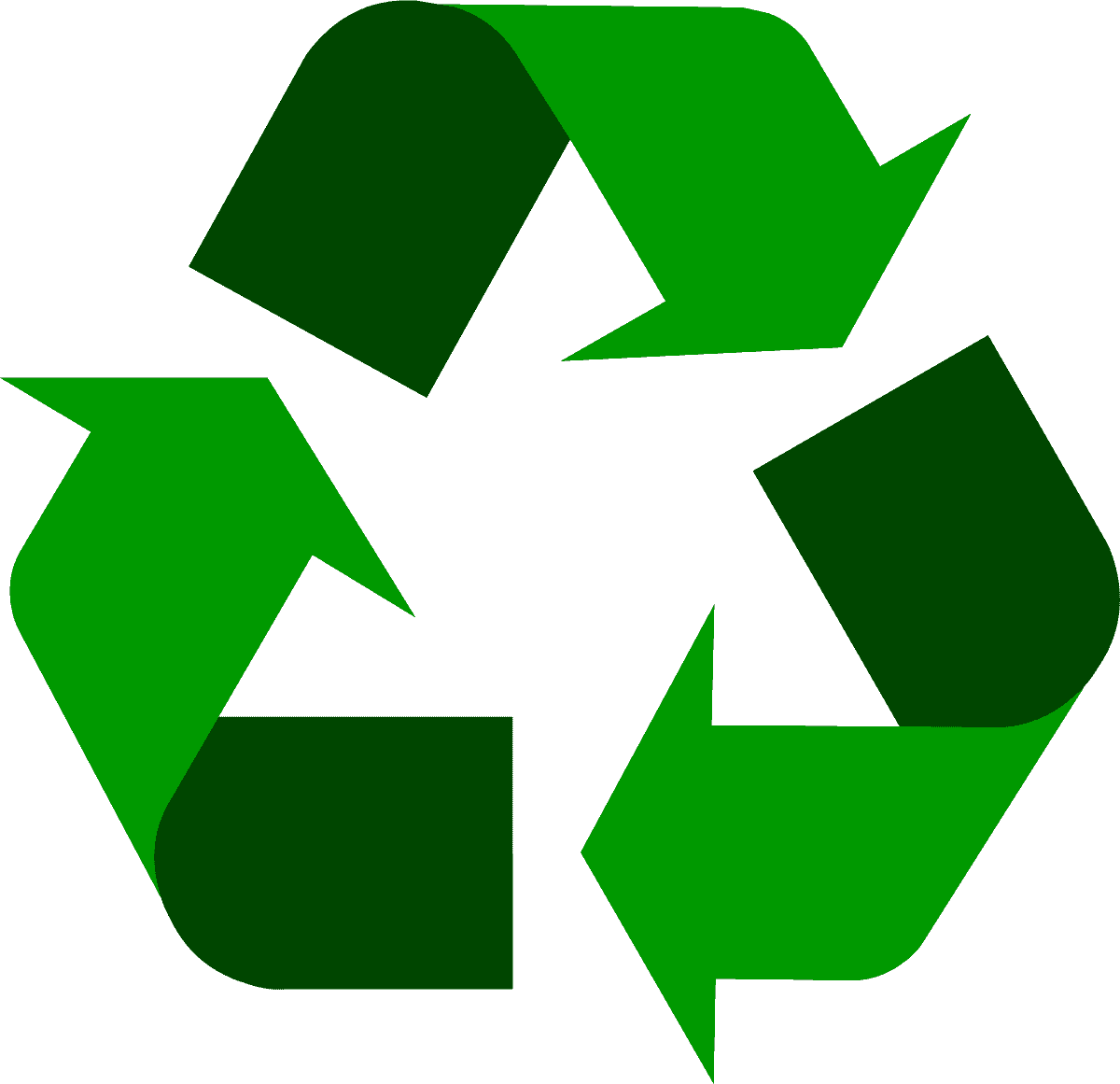 adopting the plastic recycling identification triangle.  The triangle only identifies the plastic residue the product is made of and left it for the recycling industry to find needed markets.  Basically only Polyethylene (PET) and High Density Polyethylene (HDPE) ever had steady markets.  Garbage companies had to deal with the rest and often dumped it into landfills.
Luckily, about 1992, China willingly made manpower available to deal with sorting and processing, and built the facilities to recycle mixed paper, plastic, and a few other products.  The baled products, by agreement, were allowed to have a percentage of contamination, 5 to 10% was not uncommon.   Cities and counties baled plastic to keep it out of landfills.  As recycling grew so did our lack of tidiness, and food contamination of products became a source of contention.  Whole bales of mixed paper were contaminated from food, either by individuals throwing food waste into the recycle bin, or by the "single-stream" (many types of items in one bin) curbside collection service. 
China began to let officials know as early as 2013 about the problem.  Contamination had its own environmental issues, and in addition their own middle class consumerism was growing.  Chinese officials bluntly stated their nation didn't need to serve as the "world's garbage dump".  This year, China announced it will no longer accept our recyclables, which caused panic in the recycling industry.  They gave us ample warning.  American officials were not caught off guard, but didn't really deal with it properly.  The average American may have read about it in the newspaper from time to time but weren't aware how they would be affected.  Last year, China gave us an end-of-year separation date.  Now we have to deal with the problems caused by our throw-away society. 
This could be the opportunity we need to sort out our own "trashy" ideas about recycling and build a system that really makes sense and even possibly make a profit.  U.S. industries have always left the consumer to pay for the cost of dealing with the waste created by their products and never worked at responsible ways to make their packaging easily disposable or biodegradable.   Our waste collection bills keep going up allowing corporations to continue their rise in profits as they transfer the disposal costs to us.  Berkeley is one of the few cities that refused single-stream collecting and as a result produces a cleaner source of materials.  Since 1994 the European Union has put its Extended Producer Responsibility program in place, to put the onus on the industry to reduce packaging and take back its products.  With some collaborative thinking we could create a similar system in America.
VI.  Events
Thursdays, Aug 8 & 22, 10:30 am – 11:15 am, Kids Actively Learning Environmentalism (KALE)
Open to kids up to 6 years old.
Sierra Club Headquarters, 2530 San Pablo Blvd., Berkeley.
Saturday, Aug 19, 9:00-12:00pm, Half Moon Bay State Beach
Volunteers, all ages, habitat restoration project.
95 Kelly Ave., Half Moon Bay.
Saturday, Aug 17, 10:00 am-2:00 pm, Bolinas Lagoon Reserve
Volunteer, habitat restoration on Kent Island
Wharf Road, Bolinas Lagoon Preserve.
Wednesday, Aug 21, 7:00pm, Energy and Climate Change Meeting
A local community meeting
Sierra Club Headquarters, 2530 San Pablo Avenue, Berkeley.
Sunday, Aug 25, 9:45 am-5:30pm, Angel Island State Park
Volunteer, habitat restoration project
Angel Island, SF Bay, use link to see details.
Other Sources of Events:
Friends of the Earth – located at the David Brower Center, Berkeley.
350Bay Area – Includes other 350.org branches in the Bay Area.
Planet Drum – San Francisco bioregion awareness center.
Ecology Center – Berkeley sustainability center.
David Brower Center – The environmental center in Berkeley.
Sunflower Alliance – Bay Area umbrella organization for activism.
Sierra Club San Francisco – Bay Area website.
The End!