January 5, 2020
I.  Climate Change in the News

---
The Biden Approach

, by James Bruggers, Davi Hasemyer, Judy Fahys, & Marianne Lavelle, Dec. 17, 2020
President Elect Joe Biden's environmental team has taken shape and it could be a true groundbreaking "Environmental" team for the first time ever.  Having placed climate change as very important in his campaign, he promises a transition from fossil fuels to renewable energy with a focus on jobs.  We're looking forward to the U.S. rejoining the Paris Agreement and be on the international stage.  When the celebrating is over there will be the task of dealing with the damage done by the Trump Administration. 
There is concern that Biden's agenda isn't as progressive as we'd like.  Biden himself and his choice of John Kerry as his special envoy for climate leaves one wondering if a market-based approach with a carbon tax might be a basis for a plan.  There are also others in his cabinet with deep connections to big business.  We'd like to see action with some thoughtful goals that reflect the urgency of the global climate situation. There's every reason to be hopeful for the future.

Subject to approval, here are the Environmental contenders for Biden's cabinet:
Deb Haaland, Secretary of the Interior – Native American from the Pueblos of Laguna and Jemez of New Mexico.  She will replace David Bernhardt, making her the first ever Native American Secretary of the Interior.  Ms Haaland won re-election in November and and served as vice chair of the House Natural Resources Committee.  She served on various subcommittees including the one on Indigenous Peoples of the United States and has always championed protecting our lands and the rights of indigenous people.  Her job will include managing public lands and minerals, national parks, and wildlife refuges.  Some of the agencies under the Interior Department include: The U.S. Fish and Wildlife Service, the U.S. Geological Survey, the Bureau of Ocean Energy Management, and the Bureau of Indian Affairs.  The job includes upholding Federal trust responsibilities to Indian tribes and Native Alaskans, as well as, being responsible for endangered species conservation and many other environmental conservation efforts.

Michael S. Regan, Administrator of the Environmental Protection Agency – North Carolina's senior environmental official. He will replace Andrew Wheeler. The EPA mission is to protect human health and the environment.  He'll be the first black person to fill that role.  He was appointed head of the North Carolina state's Department of Environmental Quality by Governor Roy (D) in 2017.  He is credited with doing a a phenomenal job working in the aftermath of the years of a previous non-science oriented regime.
Brenda Mallory, Head of the White House Council on the Environment – attorney from the Southern Environmental Law Center, to be head the White House Council on the Environmental Quality.  She previously served as the interim General Council and Deputy General Council with the EPA's legal division.
Jennifer Granholm, Secretary of Energy, – former Governor of Michigan.  Ms Granholm is an alternative energy proponent and is best known for her work with the auto sector during the 2008 financial crisis.  Biden's agenda will include rolling out electric vehicles and other transportation issues which makes Ms Granholm a likely choice.

Gina McCarthy, National Climate Advisor – former Administrator of the Environmental Protection Agency under Obama's Administration.  Gina is presently the president of the Natural Resources Defense Council, which has sued the Trump over 100 times with much success.  She has the reputation of "most trusted" on environmental issues.  Her task in Biden's plan will be to implement climate policy on a domestic, inter-agency level.

Ali Zaidi, Deputy National Climate Advisor -New York's deputy secretary for energy and environment.  He has a wide scope of climate-energy experience with the government.  Zaidi helped negotiate the Paris Agreement and has worked been a longtime advisor to Biden.  He will work closely with Gina McCarthy as her deputy.  Together they will round out the environmental domestic policies of the Biden government.

John Kerry, global climate envoy (Climate Czar)- also will sit on the Security Council, former Secretary of State for Obama.  Mr. Kerry will be the climate voice for the U.S. on the global level to complement Gina McCarthy's domestic policies.  He is very much in tune with global climate justice migrations and border pressures in various places in the world.

The Paris Agreement at Five Years Old, by Warren Cornwall, Science Magazine, Dec. 11, 2020 and by Molly Bergen & Helen Mountford, World Resources Institute, Dec. 8, 2020.
The Paris Agreement was signed by 187 nations in December 2015 and has been much debated ever since. The goal was to keep the world's temperature rise below 2°C by 2100 by programming an emissions plan toward phasing out fossil fuels.  Dignitaries and scientists are looking back on what was or was not accomplished over the last five years, and it hasn't been good but not all bad either.  The European Union (EU) has managed regulations that have some effect on their emissions. Their collective emissions have fallen 23% below 1990 levels by 2018. They are looking forward to taking it toward the next goal of 55% reduction by 2030.  The real plus for the Paris Agreement is that it is an international commitment to work together on climate change.

However, implementation of the accord by most of the nations that signed on to the Agreement has been slow. The agreement has no enforcement provisions, only promises by nations to do their best.  From the start many countries settled into a pattern of poor emission reduction goals.  Russia, Brazil and the U.S. have shown nothing but disdain for such a collaborative attempt to bring the world toward a sustainable goal.  Real leadership is lacking making it difficult for smaller nations to make serious definable reduction efforts.
The COVID virus has reduced emissions making 2020 a somewhat successful story than it would have been otherwise. Globally emissions fell about 2.4 billion tons for a 7% drop from that of 2019.  It was mostly due to a decline in transportation activity.  The U.S. had the largest decrease in carbon emissions, about 12%.  The EU had an 11% reduction, India–9%, and China-1.7%.  This year emissions are expected to rebound but a plan to bring back the economy could be made into a shift toward clean energy that would be a boon to our planet.  
There are some more good things that have resulted from the Agreement.  According to the World Resources Institute there are six areas of that prove the world is ready to get down to business:
Over 1,000 big companies pledged major emission reductions.

Major cities are taking resiliency seriously.

Financial institutions recognize the futility of investing in fossil fuels.

Renewable Energy and related solutions blossoming.

Social movements expanding and demanding climate action.

Climate action within countries is now accelerating.
An additional improvement is that the U.S., under Biden, will be onboard to help the world bring sanity to the climate action effort in 2021.
II.  Water Becomes a Traded Commodity

---
Water as a Commodity

, by Kurtis Alexander,  Dec. 16, San Francisco Chronicle; and by Shashikant Yadav, Dec. 12,  The Swaddle.
The most important commodity on this planet is water.  We could not exist without it.  Has "water as a right" been relegated to the whims of Wall Street firms?

On September 17, futures contracts were set up by CME Group and Nasdaq to be offered as the Nasdaq Veles California Water Index (ticker NQH2O).  A regulatory review ensued and water contracts started selling the week of December 7, on the Chicago Commodities Exchange. During the first week of trading, 36 contracts were secured.  Water was priced at just under $500 an acre-foot. An acre-foot is the amount of water that would cover an acre of land 1 foot deep, or about 326,000 gallons and is generally enough for two households for a year.
The rationale for buying and selling water contracts used by the Wall Street representatives is that it's a benign way for investors to make wagers on the price of water.  Rural farmers who depend on a viable source of water could lock in a price for water as a commodity and sell it as the price of water rises and use that profit to offset the higher prices they have to pay for their farming needs. If the price goes down unexpectedly, they pay less for their water and the price of the commodity is offset by the lower price of water.  It's a delicate balance by rural folks who have no idea how markets can be manipulated by Wall Street and bigger water dealers.
The investment community has stated that water will not be a major trade item like oil, metals and agricultural products.  Water doesn't have the same properties as other commodities like a ton of coal.  Water will not transport like pork bellies and for the time being is very abundant.  However, it is a sad day that it is now auctioned on the traders' block on Wall Street.  To think that this is in any way a benefit to small farms is ludicrous.  Making water a commodity could force states and cities to compete with industrial use for water.  With climate change making water less available to people, corporations will now be able to ensure their needs are met to the detriment of the people.  It puts water into a competitive space that favors the financially privileged and  it certainly puts the California statute   of "water as a right" in a dangerous position.

III.  A Bird, Of(f) Course

---
Painted Bunting Excites Marylanders

, by Samantha Schmidt, Washington Post, Nov 21, 2020 and National Audubon Society, Apr. 27, 2020. (Thanks to Robin Larsen for this article.)
The painted bunting usually spends its winters in Mexico and Florida but one showed up along the Potomac River on the Maryland side of the Great Falls National Park. The bird's normal breeding grounds are usually in the Southeast U.S., Texas, Louisiana, Alabama, Mississippi and coastal South and North Carolinas.  According to Audubon, the painted bunting is one of those birds that has been tracked for range changes due to climate change.  It's one of many species on Audubon's list of those known to be disrupted due to warming temperatures.
IV.  Miscellaneous Environmental
The App

Parler

used by Climate Deniers

, by Kate Cox, arsTechnica, Nov. 12, 2020, and by Phoebe Cooke, DeSmog. Dec. 17, 2020
Since Facebook, Twitter and other popular media are attempting to clean-up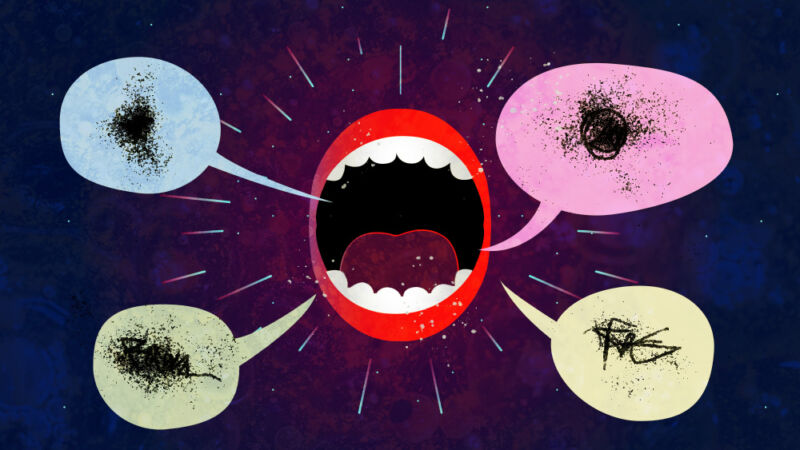 their smut and untruthful postings, an  app called Parler has appeared.  According to arsTechnica, Parler is "a Twitter-style social media platform that first launched in 2018." The name "parler" comes from the french meaning "to speak", although It pronounces the word as "parlor" and not "par-lay". While the service purports to protect the rights of free speech, it has become one of the tools used by climate deniers and other disinformation groups of the right wing genre.
DeSmog has written a decent expose´ on this subject explaining the use of the service and a comprehensive database of featured accounts on Parler.  The conservative, billionaire founder is none other than Rebekah Mercer of the famous Mercer family that has funneled millions of dollars into climate denial groups and campaigns such as Trump's.
V.  Events
---
Friday, Jan 8, 7:00 pm, Green Friday:  Wildcats

Sierra Club's monthly program


Register: Use link above to RSVP.



Sunday, Jan 10, 1:00 – 2:30pm, EcoHumanism

Humanist-NonTheist virtual forum at UUSF, with Rev. Millie Phillips


Everyone is welcome. Please join us at the Zoom link below: Join Zoom Meeting

https://us02web.zoom.us/j/87328963448?pwd=ZU9MRHdJMjFxRis5cTV6V00yb1FyUT09

Meeting ID: 873 2896 3448; Passcode: 757637;

Dial by your location:  +1 669 900 6833 US (San Jose
Wednesday, Jan 13, 7:30 pm, The Amazing Manzanita and All Her Relations

A lecture by Kate Marionchild

Register:  Use the link above.
Thursday, Jan 21 , 10:00am – 12:00 pm, Climate & Clean Air Zoomposium

Learn about short-lived air pollutants (methane, black carbon)


Register:  Use the link above.



Thursday, Jan 21 , 5:30 – 7:30 pm, Composting Workshop

Online home composting workshop

Call or email:  Use the link above.
Other Sources of Events:
Friends of the Earth – located at the David Brower Center, Berkeley.
350BayArea – Includes other 350.org branches in the Bay Area.
Planet Drum – San Francisco bio-region awareness center.
Ecology Center – Berkeley sustainability center.
David Brower Center – The environmental center in Berkeley.
Sunflower Alliance – Bay Area umbrella organization for activism.
Sierra Club San Francisco – Bay Area website.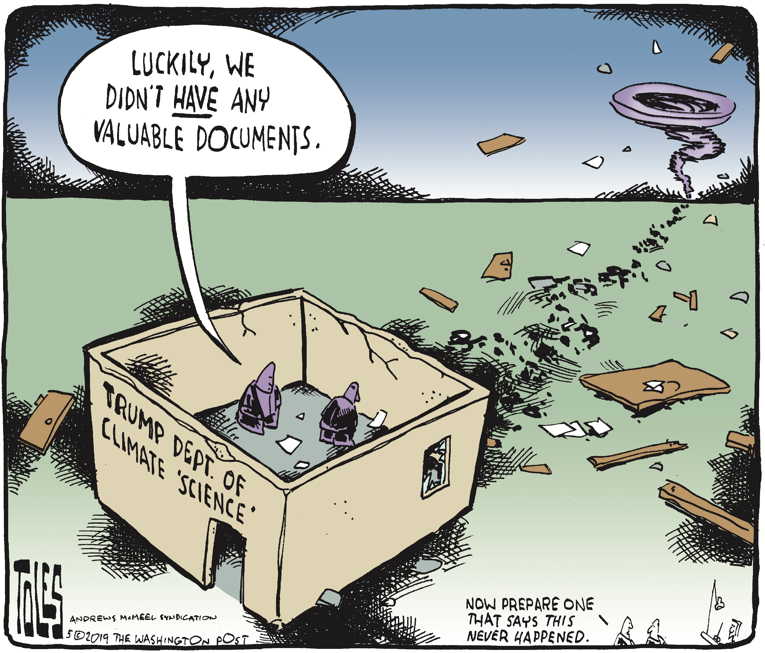 The End