September 3, 2021
Climate Change

On August 9, the International Panel on Climate Change (IPCC) published another scientific update on the state of the global climate with its Sixth Assessment Report.  The IPCC has generated an assessment every five to seven years since 1990.  This one is the most dire warning yet –  Code Red for Humanity!! – as the UN Secretary General Secretary bluntly put it. The attempt to limit the world's temperature rise to 1.5°C is not working and we've already reached 1.2°C (1°C=1.8°F). which may seem like a only a small amount of heat but on the global scale, it's melting tons of ice, killing miles of coral reefs, causing enormous wildfires, generating ever more intense tropical cyclones, threatening lives with heat domes, and is taking all living things down a horrific path.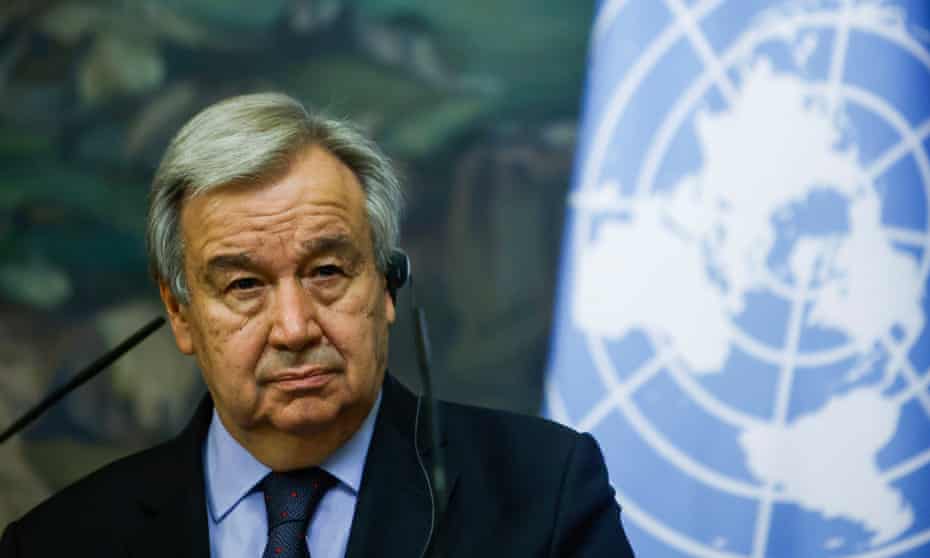 The United Nations Secretary General, AntÓnio Guterres, made an official statement that pleads with world political and business leaders to heed this message.  There is an existing net zero emissions effort and he implores the G20 nations, the big polluters, to get on-board quickly.  Even if all advice is taken, the world will continue to be impacted by the damage that's already been done.  The Secretary General is asking a lot.  It seems like an impossible effort of summoning the world leaders to a serious conference with the task of saving the world from total calamity.

Some clarification about IPCC reports: the IPCC does not do its own research.  It researches what has already been studied by reputable scientists and compares that with other research to determine the most likely findings.  Maybe it's good to think of them as the referees in the climate research arena.  The IPCC research panels mostly report the degree of certainty about findings on subjects that are: 1.) scientifically well founded, 2.) subjects that are changing as information progresses, and 3.) those where multiple findings exist.  This report, Sixth Assessment Report or AR6, as it's known by the researchers, is still being finalized and copy-edited.  Of the three working groups only Working Group I is included in this reporting.  The three Working Groups are:
As one can see the first report focuses on the physical basis of climate change and it concludes in dire warnings.  This is the focus of this published (August 9) part of the report.  Working Group II focuses on regional impacts, vulnerabilities, resiliency, biodiversity, and how an adaptive approach could work.  Working Group III, a very important assessment on how to reduce greenhouse gas emissions.  There are other units included in the publication that supply a great deal of extraneous information like: Summary for Policy Makers, a Technical Summary, an Interactive Atlas, a list of possible errors,  a Synthesis Report and other information.

Many have compared our present condition to a huge ocean vessel that just can't stop on a dime and turn around. It's going to take a concerted effort to bring the polluting nations into a team of super tug boats to begin a course of action that makes a global about-face.  It will also require skill to manage this action on a global scale with the tools we have.  Those consist of massive computers, satellites and other scientific processes to monitor oceanic and atmospheric data to steer this "vessel" toward a slowdown, turnaround, and then carefully navigating the world and all of it's discordant peoples toward a sustainable goal.  The uncertainty about how to accomplish this is huge. There are no vaccination remedies.  If we make mistakes, only time will tell if the error was significant or not. This is the situation that we've accomplished by putting this off for so many decades.  We know what causes the problem and we know what kind of ingenuity it will take to fix it.  We humans with only shallow visions need to stay tuned and trust the experts to take the helm of this mighty ship.
IPCC reports are never simple and this one is no exception.   Per usual, it contains a lot of technical language.  It even has some familiar terms that need interpretation.  For example:
Global Warming – the change of global surface temperature relative to a baseline over a certain number of years.  For example, temperatures relative to the years 1850-1900, the earliest years we have reliable records with sufficient wide geographic coverage as a baseline. As climate temperatures change by 1.5°C or 2°C, above the baseline, it becomes a measurable quantity that we can track.
Carbon Budget – the sum of the Cumulative Carbon Dioxide emissions (the total net amount of CO2 emitted by humans into the atmosphere) plus the natural sources of CO2 emissions that could be released, for example, volcanic activity, wildfires, plant and animal decomposition, weathering of minerals in rocks, and more.

Confidence

– a qualitative measure of variability based on findings.

Likelihood

– a quantified measure of confidence based on probability.
By its very nature, AR6 builds into it a certain amount of error by using such a wide range of possibilities allowing for ambiguities.  It's not like a business report with dollars and cents as values.  The IPCC reports attempt to give us a picture of a range of possibilities, sort of like predicting the path of a hurricane.  A business leader would be speaking to a future problem to its board of directors about a looming budget catastrophe.  They most likely would be expressing in terms of numbers based on their financial data presented in concrete figures. The climate scientist deals in global and somewhat astronomical data findings and speaks a language that would be strange to the business man.  After all, the Earth is not a neat, efficient bookkeeper.
The UN Secretary General's use of the phrase "Code Red for Humanity" is not an exaggerated interpretation. The vision of a great ship sailing into disaster as a metaphor is apropos but is not a good depiction of the task ahead.  In a world where climate disasters are now a weekly occurrence, hurricanes, tornadoes, wildfires, heat domes, sea level rise, floods, droughts, and even unusual freezing temperatures, all pose adaptation problems for humans and other forms of life on the planet.  It's probably more of a huge jigsaw puzzle with each piece being one way to mitigate or adapt to the impacts of climate change.   President Biden states it as an "economic opportunity for jobs"; it is an opportunity to create a better Earth for the living.  Persons in agriculture, industry, construction, ocean scientists, biologists, scientists studying the great and small of the Earth, business people with a mind for change, ministers, teachers, artists, politicians and all the rest of the everyday people can be part of the puzzle solvers by working toward a better, sustainable life style.  Couple that idea with a sense of urgency toward a united effort on a global scale to solve the puzzle and steer the ship in the right direction is what's needed.  It's a United Nations moment to get serious!  It's a race against time, it's time for our leaders to lead!  It's a Code Red moment in our history!!!

Events
Mostly Virtual (all events in Pacific Daylight Time)

---
Friday, Sep 10, 7:30 pm, Tales and Trails of California Mountains

Sierra Club's Green Friday program


See web site.



Sunday, Sep 12 , 4:00 – 5:30 pm,  Is There Still Time to Save the World?

Research presentation sponsored by 350 Bay Area

Register:  Use the link above.
Friday, Sep 17, 5:00 – 7:30 pm, "Northern Shore" Bay Cruise

Leaves from Pier 52, Fisherman's Wharf, cost  $55.

Use the link above.
Friday, Sep 17 – Monday, Sep 20, 10:00 am – 6:00 pm, Flower Piano 2021

A real-life event by SF Botanical Garden and Sunset Piano, free for SF residents


SF Botanical Garden, 9th Ave & Lincoln Way.



Other Sources of Bay Area Events:
Friends of the Earth – located at the David Brower Center, Berkeley.
350BayArea – Includes other 350.org branches in the Bay Area.
Planet Drum – San Francisco bio-region awareness center.
Ecology Center – Berkeley sustainability center.
David Brower Center – The environmental center in Berkeley.
Sunflower Alliance – Bay Area umbrella organization for activism.
Sierra Club San Francisco – Bay Area website.
The End