October 7, 2021
Nature



A central Florida environmentalist, Chuck O'Neal, is head of the Florida Rights of Nature Network (FRONN).  He took on a campaign in Orange County that would give nature legal rights similar to the rights of people.  He set about amending the county's charter that had a provision to protect waterways from pollution and algal blooms. The measure, called the "Right to Clean Water Initiative", included the right of people to have clean water.  Orange County, the home of Disney World and the city of Orlando, has long been the center of the county's blossoming growth. To his surprise, O'Neal's amendment won handily with 89% of the county votes in the 2020 election!
O'Neal worked closely with Thomas Linzey, an environmental lawyer from the Center for Democratic and Environmental Rights in Spokane, Washington.  Together they decided Orange County was an ideal location to draft a charter amendment that would protect the environment by focusing on water and waterways.  It was met with enthusiasm by volunteers, was placed on the ballot in June, 2020, and approved in November of that year by the voters of Orange County, the largest U.S. municipality to pass a law that protects nature.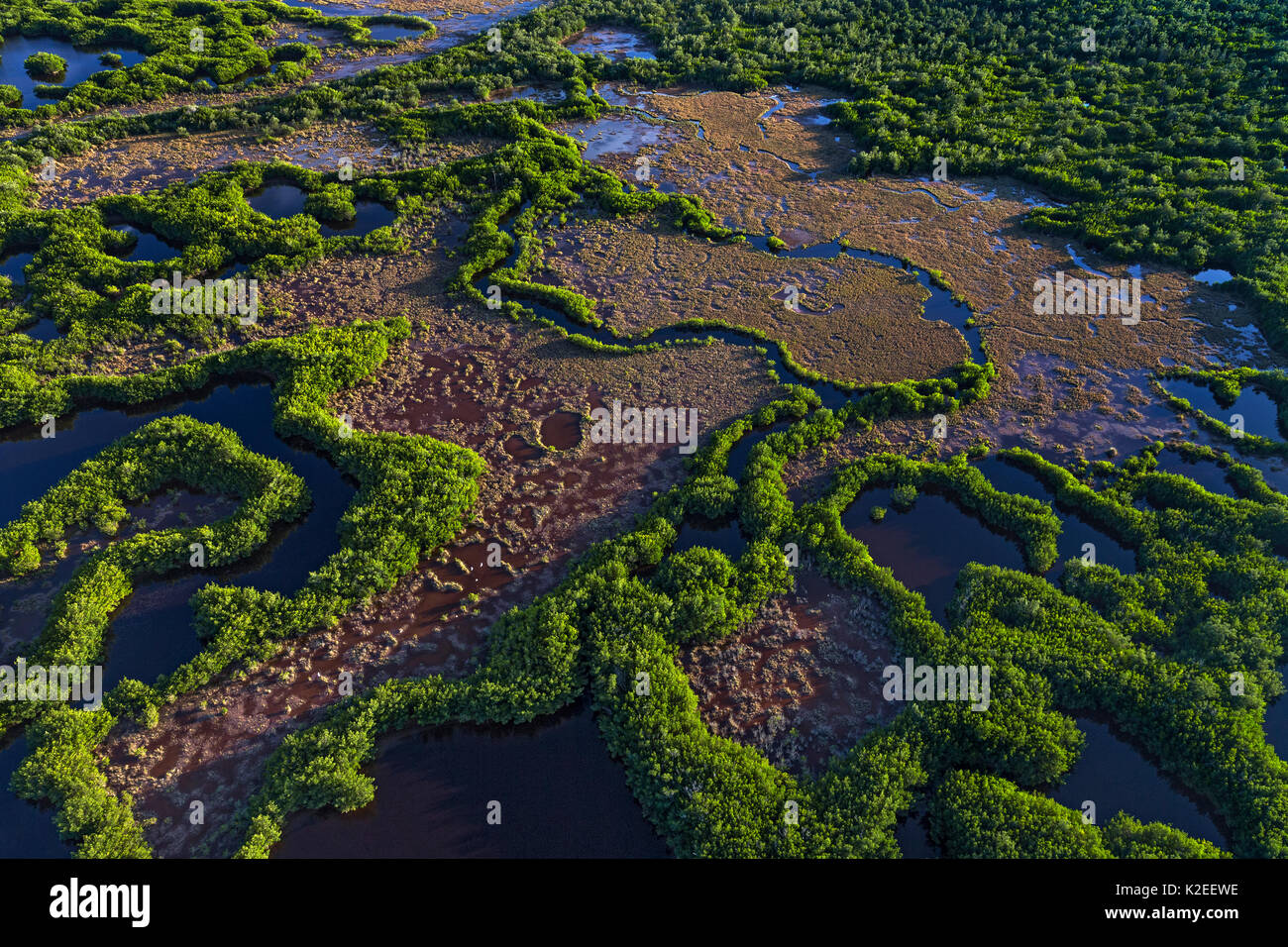 While Florida is the epicenter of this current movement, other states such as Ohio, Colorado, Pennsylvania andMinnesota are doing something similar.  There are also other cities in Florida in the process of developing their own versions of the doctrine.  Toxic blue green and red algal blooms that traditionally follow pollution runoff have become severe in recent years in Florida.  Other groups are working to protect waterways and wildlife.  The killing of manatees, dolphins, fish, and, at least some harm to birds, have not only done great damage to wildlife but also to the tourist industry.
The Governor of Florida, Ron DeSantis, and some of his legislators had already taken notice of the possibility that local communities might pass their own legislation for water and other natural protections.  In July, 2020, the Governor signed a bill that included a preemption clause that would block laws like O'Neal's measure.  Ironically the bill was called the "Clean Waterways Act", sponsored by Representative Blaise Inoglia and supported by the powerful Florida Farm Bureau Federation.  As a result Mr. O'Neal and his colleagues are diligently getting signatures (900,000) to place an initiative on the 2022 election ballot to make rights of nature a constitutional amendment.  In the meantime O'Neal is involved in halting a development project that involves two lakes and a wetlands in Orange County.
The concept of the "Rights of Nature" in the U.S. could possibly date back to indigenous concerns over European settlement and environmental destruction.  Many conservationists and environmentalists have sought some sort of compensation for the damages done to rivers, creeks, grasslands, woodlands, and coastlines. There was a case in a 1972 law review article called, Should Trees Have Standing.  The case was championed by Justice William O. Douglas in the Supreme Court case Sierra Club v. Morton.  Although the case failed in the court, that spirit has lived on.  On a global scale countries like Canada, Mexico, France, Colombia, Pakistan, Bangladesh, Bolivia, India, New Zealand, Ecuador and Uganda have passed some sort of support for rights of nature.  For example, the Supreme Court in Colombia sided with a group of youths who brought a lawsuit against the country in 2018 for allowing the destruction of the Amazon forest.  The judge stated in his decision that environmental degradation is a worldwide phenomenon and threatens human survival.  He ordered the government to develop an action plan to phase out deforestation of the Amazon.  
The United Nations gave life to non-governmental organizations (NGOs) by founding a Harmony with Nature program on Earth Day 2009.  It promotes biodiversity, ecosystems protection, and generally halts treating the Earth as a commodity for the benefit of people — and enforces the idea that adverse impacts to the Earth have dire consequences for all inhabitants, including humans.
Events
Mostly Virtual (all events in Pacific Daylight Time)

---
Thursday, Oct 7 – Monday, Oct 18,  Social Justice Film Festival

Watch films online.  Sliding scale prices


Pre-order on website above.



Friday, Oct 8, 7:30 pm, Point Reyes' Tule Elk

Sierra Club's Green Friday program


Register on web site.



Thursday, Oct 14 , 6:00 – 6:30 pm,  Brower Youth Awards

Earth Island Institute online event honors six young environmentalists.

Register:  Use the link above.
Friday, Oct 15, 9:00 am – 12:00 pm, Just Transition/New Deal for Bay Area

Workshop on the Green New Deal – free/donation

Use the link above.
Saturday, Oct 24, 7:00 – 8:00 pm, Climate Activist Cocktail-Mocktail Hour

350 Bay Area networking event



Register at link above.
Other Sources of Bay Area Events:
Friends of the Earth – located at the David Brower Center, Berkeley.
350BayArea – Includes other 350.org branches in the Bay Area.
Planet Drum – San Francisco bio-region awareness center.
Ecology Center – Berkeley sustainability center.
David Brower Center – The environmental center in Berkeley.
Sunflower Alliance – Bay Area umbrella organization for activism.
Sierra Club San Francisco – Bay Area website.
The End