March 2, 2021
I. A Very Important Confirmation

---
The confirmation of Deb Haaland as Secretary of the Interior is living up to its predicted contentiousness.  Senator Maria Cantwell (D-WA) has said that Haaland's nomination is the "proxy fight for the future of fossil fuel."  It has been a struggle and has left some doubt as to whether she'll be confirmed.  She has forthrightly stated that she would carry out Biden's agenda.  Senator Joe Manchin, the moderate Democrat from West Virginia and head of the Senate Energy Committee, recently came out in favor of  Ms Haaland's confirmation.  That, at least for the moment, puts the confirmation on a stronger footing.  Deb Haaland is a New Mexico Democrat, a Native American from Laguna Pueblo and she has served in Congress since 2019 on the House Natural Resources Committee. 
On a more personal level, she turned 60 years old in 2020, and is a single mother.  She earned a degree in English and studied law at the University of New Mexico.  Ms Haaland worked for the Democratic Party of New Mexico from 2012 to 2017, serving as chair 2015-2017.  She also ran for Lieutenant Governor of New Mexico in 2014, losing to a Republican.  In 2018 she ran for and won a seat in the House of Representatives.  She has a history of being an environmentalist and has come out against fracking and drilling on public lands.  She also participated with the Standing Rock Sioux protesters in North Dakota in 2016. 
What is the Department of Interior (DOI) all about?  It was created on March 3, 1849, at the insistence of President James Polk's Secretary of the Treasury, Robert J. Walker.  His aim was to consolidate several offices that he felt were misplaced in the government, such as the General Land Office under the Secretary of the Treasury, the Indian Affairs office under the Department of War, and the Patent Office under the Department of State.  These and other offices were brought together under the DOI.
As of 2004, the DOI manages:
1/5 of the land of the U.S., over 500 million acres.
It also manages 476 dams and 348 reservoirs under the Bureau of Reclamation;
410 national parks, monuments, seashores under the National Park Service;
544 national wildlife refuges through the Fish and Wildlife Service;
Is responsible for water and air pollution control and endangered species protection under the Environmental Protection Agency;
It manages the federal affairs of 574 federally recognized tribes;
Manages coastal, Great Lakes, and ocean concerns;
Tracks geologic resources and hazards through the U.S. Geologic Survey.
Ms Haaland sides with President Biden's campaign promise, "30X30", to protect 30% of U.S. land and 30% of its marine areas by 2030.  According to the National Resources Defense Council it's a necessary part of dealing with climate change and securing nature's support systems.  She is committed to managing resources and lands of the DOI with mindfulness of climate and justice.  Her stances on Endangered Species and habitat restoration and banning fracking on public lands are well known.  She will be overseeing 245 million acres of BLM land.  The Secretary of the Interior will manage such National Monuments as Bears Ears and Grand Staircase Escalante under Biden's plan.  Part of the DOI agenda will be halting three harmful activities: oil leases in the Arctic National Wildlife Refuge (ANWR), leases in the Arctic Petroleum Reserve, and leases in other offshore areas. 
II.  Climate Change In The News

---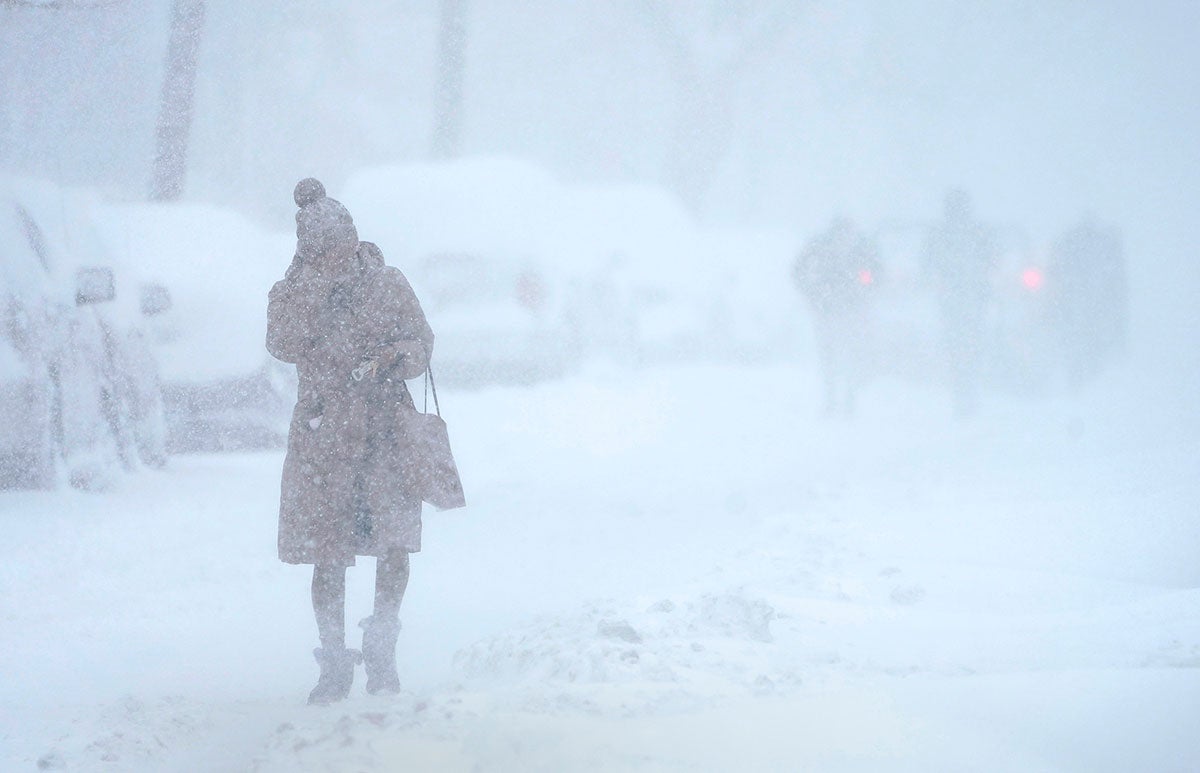 How is it that global warming can possibly generate such cold winters?  Climate science data tells us that the Earth's climate is getting warmer but we're experiencing record breaking cold winters.  There are forces at work:
The warming Arctic affects the jet stream in a way that pushes it farther south than normal, bringing frigid air masses into the southern U.S.  The reason for the dipping jet stream is due to the breaking up of ice sheets, exposing more ocean water, and absorbing sunlight rather than reflecting it back into space. The loss of ice at the North Polar region causes a wobble in the polar vortex, which allows cold air to escape southward. (See The Polar Vortex in the May, 2019 issue of this Environmental Report.) 
Warmer air can absorb more water vapor for heavier snow falls.
Extreme weather is becoming more common as the climate warms.  It doesn't have to warm very much, even a fraction of a degree is enough to cause severe weather.  In addition to the polar vortex, explained above, there are more forces at work:
Warmer atmosphere with more water vapor also generates heavier rainfalls, especially in tropical and subtropical areas.  Higher water vapor content in the atmosphere leads to more storms, hurricanes, floods, and can cause landslides.

At the same time, warmer weather is also causing droughts and wildfires, as well as sea level rise.
The cause of all this climate/weather chaos, as we have been informed by scientists for the last 40 years, is the accumulation of greenhouse gases in the atmosphere during more than a century of burning fossil fuels.  What has no viable explanation is the lack of political will to implement a phase-down of fossil fuel energy production along with a complimentary expansion of renewable energy.  Some higher level effort is coming about under the Biden-Harris regime. 
III.  A Deeper Look At Climate Change

---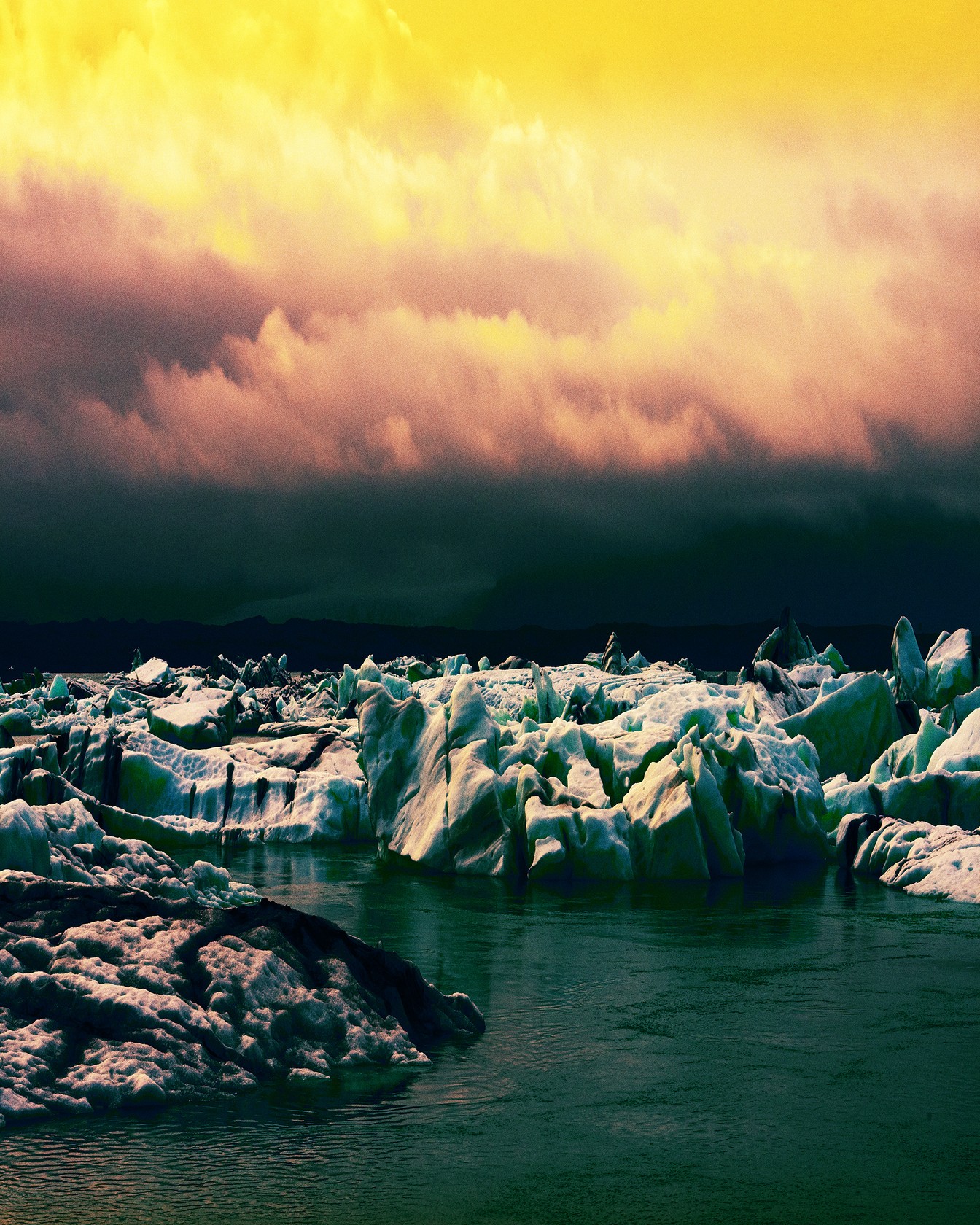 Peter Brannan, the author of the article in The Atlantic titled "The Terrifying Warning Lurking in the Earth's Ancient Rock History," created a running narrative of the Earth's Geologic record.  It provides a perspective of where we are today by way of the millions of years getting here and where we're taking ourselves in the future.  Brannan takes us on an unusual trip into the past to produce a magnanimous vision that horrifyingly enlightens us. His grasp of Historical Geology is phenomenal.
The author quotes from the Exxon scientist, James Black, who in 1977 warned the oil companies of the impending disaster that would result from burning fossil fuels.  Brannan then takes the reader on a roller-coaster ride through 50 million years of geologic wonders, showing how the shaping forces have placed our physical world in front of us.  He makes it clear that in our brief presence on Earth humanity has increased the rate of warming, mostly during industrial-humanity's existence, and has surpassed any past natural changes.  Mr. Brannan ends with humanity standing naked in front of the beast of our own creation with no place to hide.  
IV.  Fossil Fuel

---
Enbridge Inc., the huge Canadian multinational energy transport company, began construction on its Line 3 Replacement project with the goal of replacing the company's existing Line 3 Pipeline.  Line 3 stretches 1,031 miles from Hardisty, Alberta to Superior, Wisconsin.  Construction started in December and is causing quite a stir in Minnesota.   
The new segment follows the existing Line 3 into northern Minnesota until it reaches Clearbrook.  From there the Replacement will deviate from the existing line southward and then eastward, terminating at Lake Superior.  It would stretch across 337 miles of pristine Minnesota wetlands, streams and Native American land. 
Active resistance comes from Native Americans and environmental groups.  The environmental issues revolve around climate change, tar sands passing through the U.S., oil spills, and public health. The tribes, like the Ojibwa, also claim treaty rights, as most of the land in northern Minnesota was ceded to the tribe.  The project would violate their land rights, ancestral lands, and cause harm to their rice fields and fishing and hunting areas.
V.  Black History in National Parks

---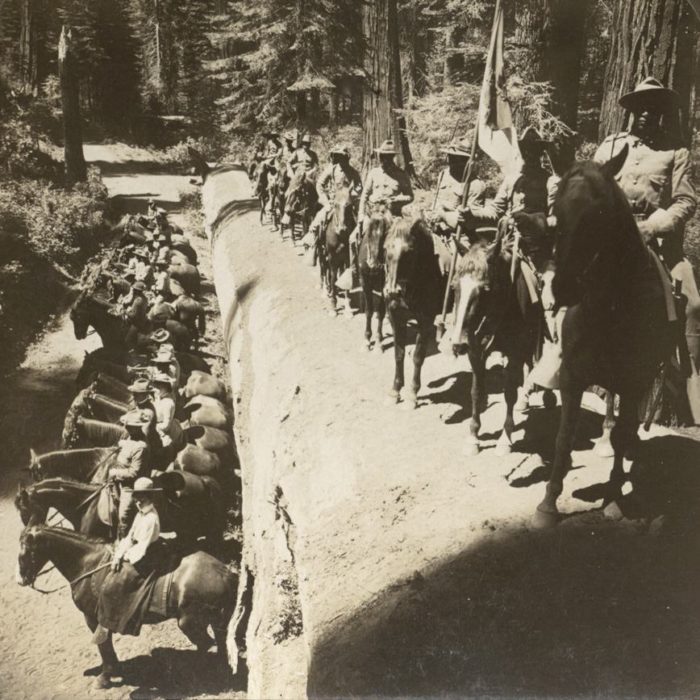 The Buffalo Soldiers were among the first park rangers assigned to Yosemite and Sequoia National Parks.  They represented the federal government in maintaining and protecting these National Parks before the National Park Service was created in 1916.  The U.S. Army stationed at the Presidio of San Francisco was tasked with managing Yosemite and Sequoia.  The Buffalo Soldiers were a major part of that effort.
The Buffalo Soldiers came into existence after the Civil War, were dispatched to fight in Indian wars, and took part in the Spanish-American and the Philippine-American Wars.  The name "Buffalo Soldiers" was given to them by the Cheyenne and other Plains Indians.  They eventually made up the 9th and 10th Cavalry and the 24th and 25th Infantry in the latter 1860s.  Between 1891 and 1913, they were given duties in the Parks: To evict poachers and timber thieves, extinguish forest fires, and construct roads, trails and infrastructure.  Among their accomplishments were the completion of the first road into Giant Forest and the building of an arboretum in Yosemite.
VI.  Rhinoceros Poacher Squad

---
This is an exciting story from National Geographic.  Joe Braman from southern Texas has a background in law enforcement and a sideline of raising and training hounds for hunting.  He was retiring in 2017 when he got a call from the Southern African Wildlife College to ask for advice on using hounds to chase poachers.  The South African National Parks in Kruger was looking into using hounds to help them make gains in the losing battle against poachers of the seriously endangered rhinoceros.  Braman helped train a new pack of dogs to do the job, which has made great strides in halting poachers. Without dogs the South African authorities had an apprehension rate of 3 to 5 percent, which rose quickly to 54 percent with the help of Mr. Braman's trained hounds.
South Africa is home to about 80% of the last remaining rhinoceroses, with around 20,000 white rhinos and just over 5,000 black rhino species.  The international trade in rhinoceros horns was banned in 1977 by the Convention on International Trade in Endangered Species of Wild Fauna and Flora (CITES) agreement.  Various loopholes for legal hunters and other local allowances have been exploited, and sadly the illegal trade of rhino horns has drastically increased.
V.  Events – Mostly Virtual (Pacific Standard Time zone)

---
Saturday, Mar 6 & 13, 11:00 am – 12:30 pm, Luxurious Walking in Delight Zen Mindfulness

Sierra Club – A virtual backyard zen experience: "Let in the Wow" series.

Register: Use link above – free.



Saturday, Mar 6, 13, 20, 27, 9:00 – 11:30 am, Welcome to Wildlife – Youth Connecting with Nature

An Ecology Center

outdoor event

, Oakland
Register:  Use the link above.
Friday, Mar 12 , 7:00 pm, Green Friday: Decommissioning Oil Refineries

Sierra Club event, online presentation – Sierra Club, featuring Greg Karras

Use the link above.
Sunday, Mar 14 , 2:00 – 3:30 pm, Amish Knotting Recycle Textile Workshop

Ecology Center online class, register to get list of items needed
Use the link above – fee.
Thursday, Mar 18 , 4:00 am – 5:00 pm, People, Science and Nature at One Tam

Per Planet Drum:  Online community science experience at Mt. Tamalpais.

Register: Use the link above.
Saturday, Mar 20, 10:00 – 11:30 pm, The Franciscan Mazanita Story with Dan Gluesencamp

Ecology Center Online event, Protecting California's plants
Use the link above, free.
Friday, Mar 26, 5:00 – 8;00 pm, Promise to the Planet 2021

Per Planet Drum:  Benefit-celebration and awards, featuring Wade Crowfoot, Bill McKibben, and Bryant Terry


Register:  Use the link above – sliding scale fee ($0 — $99).



Other Sources of Bay Area Events:
Friends of the Earth – located at the David Brower Center, Berkeley.
350BayArea – Includes other 350.org branches in the Bay Area.
Planet Drum – San Francisco bio-region awareness center.
Ecology Center – Berkeley sustainability center.
David Brower Center – The environmental center in Berkeley.
Sunflower Alliance – Bay Area umbrella organization for activism.
Sierra Club San Francisco – Bay Area website.
The End